BAFA NL Predictions Week Eight – Division One
In to Division One now, and with a number of teams hitting the halfway mark of their regular season schedule, key battles are taking place across the conferences in the race for promotion or fight to stave of the threat of relegation to Division Two.
NFC1 North
written by Nathan James Sharrocks
Yorkshire Rams vs. Lancashire Wolverines
This is the one we've been waiting for in this division. The big War of the Roses clash between the two preseason favourites for the conference. The teams have changed down the years but there's still that county rivalry to make this a fierce battle for both sets of players, and it couldn't come at a better time, as Lancashire begin to hit a hot streak and Yorkshire continue their rampage of the rest of the teams.
Last weekend both teams' offences ran wild, with Yorkshire putting an even 50-burger on Gateshead, whilst Lancashire scored 49 against the struggling Leeds Bobcats.
The difference comes when comparing defences. The Wolverines have conceded 83 points in their 4 games, whilst the Rams have let in just 3 in 3 games. Those 3 came against the Gateshead Senators this past weekend, an opponent the Wolverines allowed to score 55 over two games.
That points to only one conclusion in this game, but the Wolverines, who have massively improved in recent weeks with the free scoring James Schofield leading the way, will relish the challenge.
---
Yorkshire Rams to win.
Leeds Bobcats vs. Glasgow Tigers
Both of these teams struggled last time out, with Leeds being blown back over the Pennines with a routing in Lancashire, whilst Glasgow were humbled with a 0-38 loss at home to the Northumberland Vikings.
The 0-3 Bobcats are yet to find their feet in the division, having scored just 18 points in total and conceded a massive 33.3 points per game.
But Glasgow haven't had it all their own way either. Their 2-2 record is a good start, if not astounding, but they've allowed twice as many points as they've scored so far, something they need to change.
These two have met already this year, with the Scottish team winning out 20-6 at home. It'll be a different story when the Tigers face a long journey down to Leeds, but a 14 point swing? Doubtful. The Glaswegians will bounce back here.
---
Glasgow Tigers to win.
NFC1 South
written by Grant Dean Lawless
Shropshire Revolution vs Doncaster Mustangs
Shropshire host the Doncaster in the first of three back to back home fixtures. In their first meeting in April, the Revolution ran out 56-20 victors in a largely one sided affair. Since this last meeting, Shropshire have been beaten twice and find themselves sat at 2-2. Their most recent defeat was to the Leicester Falcons, who demonstrated as to why they are being tipped for promotion to the Premiership. With several key players missing for the Falcons game, they will be keen to be at home, and full strength to take on a team they have already dealt with this season.
Doncaster will be making the trip down the M1 to make up for an embarrassing start to the season where they've conceded 96 points in their first two matchups. With one of the smaller squads in the Conference, they face a run four games in the next four weeks; three of which are on the road.
---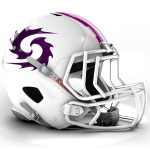 Both teams took a battering in the last fixture and neither scored. I expect to see the Revolution to come out to cement their selves as the third team in this Conference.
Nottingham Caesars vs Sandwell Steelers
Caesars seem to be suffering this year, from playoff contender to relegation scrapper in less than a year. Reports that their linemen are dropping like flies: transfers, retirements and injuries see's players going both ways and out of position.  I mean, week ones starting QB ended up playing Defensive End.  With that said, the Caesars need to pull together if they want to avoid further embarrassment this year, one way of doing this is having a small squad, fighting together.  whether or not they find success from this is another story.
Sandwell have shown improvement since their opening defeat to the Falcons. Three wins on the bounce, it was going to take a little bit of time to get them in the full swing after so much change in the off season, but I think they are about there.  The Sandwell Front Seven have caused havoc in the past, forcing multiple turnovers and easy interceptions: 12 in the game between te two sides last year. TWELVE!  I'd expect more of the same.
---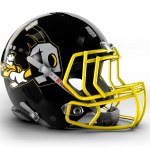 The Steelers will be confident that whatever they do can be successful. I mean, who gives up a deep ball TD on 3rd and fifty?  The big question here is will the Caesars drop their first #50BURGER of the Year?
SFC1 Central
written by Chris Fox
Solent Thrashers vs Sussex Thunder
And then there was one. Solent sit as the only undefeated team in the SFC 1. Scoring 25 points for the second week in a row, the Thrashers been consistent in their scoring, only breaking above 30 points when they put a #50Burger on the Apache in Week 5. Consistency is good and all, but this week they come up against a revitalised Sussex side who will challenge the Thrashers for their position atop the division.
When asked for comment Head Coach Steve Rains reminded us he doesn't take any opposition lightly "Some people foolishly wrote Sussex off after their first game defeat at Berkshire - none of those people are at the Thrashers - we know the Thunder and their coaching staff and knew they would bounce back with a vengeance - which they have done. Their visit next week presents us with a huge challenge and we know we have to be at our best to meet it. SFC 1 does not give you any time to rest on your laurels and we are working to be ready for Sunday - they beat us twice last year - we believe we are a better team this year but will only know how that matches up to them at the final whistle on Sunday.
We have a good deep squad with an excellent team spirit - the players are all bought in to what the club are doing and that is all you can ask for - we will be ready to take on the challenge and whatever the result this game has to contend for game of the week in my view." That team spirit and a willingness to spread the ball around is on display as they've had 10 different players scoring points for them so far this year. With no superstar to focus on, their opponents will have to show they can win in every matchup to come out on top.
Quick back and forth scores in the Brighton sun had us thinking this was going to be a hard fought and evenly matched battle. Then the metaphorical storm broke and the Thunder rolled. They didn't concede another defensive score all day, but seemed to move the ball in to the endzone at will. Even the defense made a trip as Sam Oldfield took a fumble recovery 48 yards for a TD, and Dan de Lucia took it to the one-yard line after an interception. Putting in their 2nd string QB, Jaden Ellis, at the half didn't particularly slow them down.
A 1-yard keeper and a 48-yard catch and run TD by Chris Evans kept the scoreboard ticking over. Sussex have been improving week by week since their opening weekend stumble. Coach Ellis was full of praise for his team after this performance "Today was a very efficient display from all 3 units of the team. We installed a completely new offence in pre-season but the guys are begining [sic] to get to grips with it. We've managed to put 98 points on the board in the last two games, but theres [sic] still some improvements to be made. Next week we go to Solent for a crucial top of the table match up and we will have to be at our best."

Will the #BirdGang be able to make it through this game unscathed or will their dream of an undefeated season come crashing to the ground? Can the Thunder keep up this pace when they're away from their home turf?
---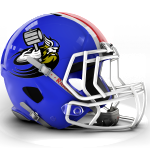 I'm fickle enough to be blown by the winds of change and am backing the Thunder.
Oxford Saints vs Bristol Apache
A deserved place in the our "Bad Week" following their collapse against Sussex at the weekend, they suffered their biggest loss since 2013. Although the Saints are winless thus far they've typically been within touching distance, falling short by only 12 points in both losses to Solent.
The Saints have an opportunity to bounce back as they host the struggling Bristol Apache. It's going to need to be a big bounce as they're only averaging 205 total offense yards a game. To put that in context, the Thunder had 221 passing yards in the game on Sunday… It's not going to be a cake walk, the Saints are carrying a lot of injuries and fielding inexperienced players across a variety of positions.
In their last outing they leaned on rookie RB Isa Mohammed, who did well and managed to pick up his first career TD, and also started rookie CB Simeon Stoodley, who got on the stat sheet with 2 passes defenced which were the only ones recorded by the Saints defense.
Facing the struggling Eagles last weekend, Bristol were looking at their best chance of picking up their first win of 2018 but it just wasn't to be. Already down 20-6 at the half, they weren't able to get anything going in the second half either and succumbed 37-14. The lack of depth on the Bristol sideline makes it harder for them to mount a comeback, but if they can start strong it'll be easier to hang on to that down the stretch. This weekend they travel to Tilsey Park to face an opposition that is their next best chance of getting that first win. Bristol may have been struggling so far but this weekend they're up against a Saints side who took a drubbing at the hands of the rolling Thunder. General Manager, James Talbot, said of the upcoming game "they are going to be looking for a win just as OVE we're [sic] but we've made improvements every week. They are going to be smarting from the game against Sussex so we know it's going to be a really tough game" They'll need to capitalise on the perceived weakness of their opponents if they don't want to drop to 0-5.
Although it's only halfway through the season, healthy player numbers are an issue for both of these teams. Don't expect this to be a grudge match reminiscent of when these teams faced off regularly in Division 2.
---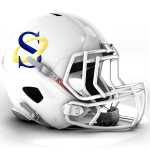 Instead I'm predicting this to be a sloppy affair with mistakes more than successes impacting the score board. Expect Oxford to get their first win but don't expect this to be a turning point in the season.
Ouse Valley Eagles vs Berkshire Renegades
A first loss for the Renegades drops them to 3rd and, if the season ended today, they'd miss out on post season football. Luckily for them it's only the half way point and this week they're facing an opponent who they managed to hold to a single FG when they last met. Able to punish every mistake the Eagles made last time with 6 points, it's time for them to get the paddle back out.
They'll need to grab this opportunity to gather some confidence and momentum in to the second half of the season.
A first win for the Ouse Valley Eagles has seen them leap up to 4th in the SFC 1 Central. When you look at their form up to this point, this is probably the ceiling for them in 2018. Their defense has been doing a stellar job keeping things close, but weren't able to stop the Renegades in their last encounter. For the first time this year the Eagles offense breached 10 points scored, and if this is an indication that they've managed to start clicking then ya'll best prepare for a wild few weeks as upsets come thick and fast. As they welcome the Renegades to BIAS on Sunday the Eagles need to show that this spark of life wasn't a fluke.
---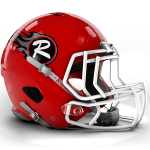 Considering that Berkshire have conceded less points than the Eagles have scored to this point, total, it looks to be a foregone conclusion that the Renegades walk out victorious. Don't get your hopes up for an upset, stick to the conventional thinking and back the Renegades to secure the W.
SFC1 East
written by Stewart Hill
London Hornets vs East Kent Mavericks
Interesting prediction this week from Div 1, let's look at the facts.
The London Hornets currently hold a 2-1 record after beating the Colchester Gladiators last week 26-0 in week 6. With an exceptional looking defense to show for them, only letting 26 points through this season. Not to mention an exceptionally talented offense to show for as well, the Hornets go into this game well stacked and ready for a fight.
Now what you've all been waiting for, God help them, the East Kent Mavericks. An unfortunate loss last week, there was a glimmer of hope as they managed to rack up a decent number of points, but to no avail as the Gladiators held up for the W. To be fair, the Mavericks have shown signs of improvement, collecting some new faces of talent as the weeks have gone by, also starting with a primarily rookie defense could not be easy. Let's see what is to come on Sunday.
---
No doubt the Mavericks will continue to develop and improve, we might even see a W or 2 later in the season, but until then I side with the Hornets. London Hornets to win.
Wembley Stallions vs Kent Exiles
A crucial match up this week for both sides newcomers the Wembley Stallions face the Kent Exiles, who have been performing consistently in Division 1 repeatedly in the previous years.
The Stallions have performed well over the past couple games they have played, but have been blowing hot and cold at us throughout the season so far, however they're offense have scored an impressive 119 points over 3 games, the most points out of the 6 teams so far in this division. Head Coach Warren Smart assures that his defense have found their feet and are looking to improve this week before they're potentially biggest rival in the division, going to need some magic dust for this one!
As said earlier the Exiles have been consistently competitive in the division throughout the years and rather consistently this year with wins against the East Kent Mavericks and the Colchester Gladiators, admittedly fairly easy with the Gladiators losing valuable members and the Mavericks being rather off pace this season, but wins nevertheless. Their defense on the other hand have only let an impressive 23 point against them over the past three games.
---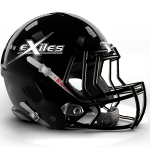 With two very solid cases presented this is a tough decision but I will have to side with the Exiles this time around, the vets in this division. Kent Exiles to win.
Comments
comments