BAFA NL Predictions Week Five – Premier
It's the busiest weekend of the year so far for the top tier, with some incredible football expected all across the breadth of the Britball Nation on Sunday!
Premier North
written by George Buksmann
Manchester Titans vs Merseyside Nighthawks
Merseyside will finally get their season underway in week 5, but what have they been up to till this point?
The 2017 season was one of "highs and lows," said Assistant GM Pete Horgan, "We had great achievements once again in reaching playoffs, only to be beaten by finalists, the London Blitz. The overall feeling was that we had progressed significantly from the 2016 season, but we appeared to be less competitive against Tamworth in our division."
Offensive Coordinator Joe Black is stepping away this season, meaning that GB Lions WR Harry Routledge has taken the reigns. Coach Routledge is "the best replacement for Joe we could've made," said Horgan. Routledge will bring a wealth of experience to the OC role, with two years with the GB Lions and Carlstad Crusaders, where he won two championships.
The club is in a strong position, in addition to an influx of rookies, Merseyside has acquired a number of players from other local teams, as well as University programmes including Leeds and Liverpool.
To get the team running smoothly, during their pre-season the Nighthawks embarked on a residential camp, where they welcomed the Yorkshire Rams for a scrimmage in early April.
While QB Ben Robinson will lead this offence, keep an eye on a talented receiver core, headed by Harry Routledge. There are playmakers on the other side of the ball too, LB Mark Houghton takes charge of the defensive unit paired with run-stoppers Scott McGee and Matt O'Connell at DL, expect this defence to cause some headaches.
"The Prem North is going to be ultra-competitive this year," said Pete Horgan, "Anything less than playoff football would be a disappointing season, so that's ultimately our goal."
"We expect a strong challenge from the whole of the division this year as the top level of football in the UK demands," said HC Craig Pennington, "Ensuring that we are competitive in every game will be key to us achieving the goals we have set the team for this year."
The Titans camp are feeling positive following their demolition of the steel city, 43-7.
"After disappointment in our performance in our first game in the premiership we felt our team performance was much better," said HC Pete Birds, "We executed in all forms of the game much better and are looking forward to the next challenge."
Touchdowns rained in for the offence, Adam Bamber and James Newsnes grabbed themselves a pair each, with Luc Kinder and Joe Nicholson also finding the end zone. QB Sam Bloomfield "pulled the strings" behind and an offensive line who "played their hearts out," said Pete Birds.
The defence caused problems for Sheffield too, with DB's Chase Johnston and Ryan Allen stepping up and having fierce one on one battles.
"It really was a team effort, we rely on the team pulling together and performing as a unit which was most evident last weekend," said Pete Birds.
"Our mindset is always on us executing our game plan and strategy against whoever we face," said Pete Birds, "Manchester vs Merseyside doesn't need any further hype regardless of which sport is being played. We know the Nighthawks are an extremely well-coached team with some great talent and we will have to be ready to face them."
---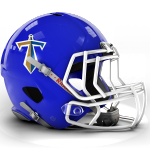 Whilst they will be pinned as underdogs, I believe Manchester can keep the ball rolling following last week. Titans to win.
Sheffield Giants vs East Kilbride Pirates
Sheffield play hosts to EKP this week… and frustratingly for both programmes, some members of the community are already dubbing this fixture as a potential relegation-decider. While it is early in the season and there is plenty of football yet to be played, both teams come into this game following two losses, another loss here could have serious implications later down the line.
The Giants will be hoping that they can bounce back against the Pirates, having beaten them 22-0 in their week two meeting.
Following their heavy loss to the Titans, the "team are hurting and are ready to put things right," said HC Toby Chesters, "We didn't perform anywhere near the level that we are capable of. In saying that Manchester played very well and didn't allow us an opportunity to get started, credit to them."
While the Giants may not be in the position they expected to be at the start of the season, their goals have not shifted.
"I think we are still capable of meeting season expectations although we've made it harder for ourselves with the last two defeats," said Chesters, "We must step back up to a higher standard of play against EKP."
"We just didn't get started," said the Giants' Head Coach. Giving up early points and Manchester's offence-stifling-defence put Sheffield on the back foot. Ultimately, the Giants defence spent far too much time on the field in 23-degree heat. The difficult conditions, paired with far too many simple mistakes and lapses in concentration cost Sheffield the game.
"I think the relegation tag is a bit early on in the season, Merseyside are only playing their first game on Sunday so there's a hell of a lot of football left to play," said Chesters, "Our mindset is the same as always, we believe we are more than capable of winning Sunday's game and we will do what needs to be done to make it happen."
Heading south of the wall this weekend, their previous outing resulted in heartbreak for the Pirates - their 22-year dominance of Scottish teams has come to an end following a nail-bitingly close 26-27 loss to the Edinburgh Wolves.
Deep inside the two-minute warning, the Pirates had one last shot to triumph over the Wolves. With no remaining timeouts and the clock running down the Pirates spiked the ball, not realising it was fourth down, catastrophe. Turning over the ball on downs allowed the Wolves to kneel it out for a historic win.
"(We're) Disappointed in ourselves," said HC Ross Templeton, "We believe that we are a better team than we have shown in the past two games, and we want to prove that on the field. I think our defence has been good, but we haven't done enough on offence so far."
While the devastating loss hasn't altered the Pirates goals for this season, "we have definitely made it harder for ourselves," said Templeton.
That's not to say there weren't positives for EKP, junior graduates Mark Stewart and Craig Sanders paired up early for an impressive defensive play. On the third play of the Wolves' opening drive Stewart batted a pass, allowing Sanders to run in a 32-yard pick six. QB Neil Baptie got the ball moving as Stirling Clansmen and Jyvaskyla Jaguaarit alum James Lightbody hauled in a 16-yard touchdown pass. DB Ryan Miller got in on the action too, with a pick-six of his own.

"Right now, we need to learn from our mistakes and make better decisions on the pitch, that is our main focus. I think we showed signs of what we can do against the Wolves, so we need to keep putting in the effort and working to improve," said Ross Templeton.
With the offence slowly coming to life, "we want to get the ball to our RBs more, and create space for WRs down the field," said Ross Templeton, "When we did that on Sunday we were good and moved the ball well."
---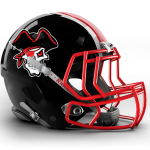 With Sheffield having only put up 17 points in their last two outings and EKP having seemingly found their groove, I think we'll see East Kilbride edge this one. Pirates to win.
Premier South
written by Rose Wilford
London Warriors vs London Olympians
The Warriors have had three weeks to prepare for their second game after their win against the Aztecs in Week One. This week they're hosting the Olympians in their first meeting between these old rivals since the Olympians' last stint in the top tier, a couple of years ago.
The Warriors have remained quiet about their work but have been putting in the effort to ensure they are prepared for the fixture.
The Olympians didn't have the start to their return to the Prem South they would have wanted after their loss against the Aztecs two weeks ago. The O's struggled with simple mistakes in their game against the Aztecs which meant a few flags and loss of yardage that they could have avoided.
As they head to Greenwich this weekend they will need to make sure these errors have been rectified or the Warriors will utilise the mistakes.
Head Coach Neil Edwards said
'After falling short against Bristol I'm eager to see how we will take on a very strong London Warriors side. We have worked hard to rectify a lot of mistakes we made in that 1st game and hopefully are ready to stand toe to toe with the Warriors.'
---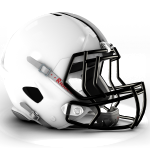 There's a lot of history in games between these two teams, but the reality is the Warriors are looking focused and ferocious so far this season while the Os are still finding their groove in the top tier. Warriors to win.
Bristol Aztecs vs Bury Saints
The Aztecs head into their second game of the season this weekend as they host Bury. Their last game showed off some of the Aztecs strengths with their defence getting 3 takeaways and their offence having a strong game, with WR Simon George getting two TD's and 100+ receiving yards.
The team will need to maintain their strengths against Bury this weekend to maintain their spot in the top half of the conference. Head Coach Chris Powles said
"The win last time out has given us a lift, Simon George had a big game so we are hoping to take some momentum in to this game. Bury as always will have their share of Americans, especially in the Offensive backfield, so are dangerous. Last time out we got the win but there are a lot of areas we can improve on, this is the next chance to get better."
The Saints held up well against the Knights in their season opener but may find it more difficult this weekend as they travel to the Aztecs. The Saints managed to get points on the Knights before they took the lead and if they can maintain how they started their game last time, for the entire game, this time then they may have the opportunity to take the win against the 'Tecs.
Head Coach Jason Nowlin said
"We are feeling pretty good going into the game this weekend. I felt we improved in some areas against Farnham but made too many mistakes that ultimately cost us the game. During our bye week we made concentrated efforts on technique development and looked into our strengths and weaknesses on both sides of the ball.
We are feeling pretty good going into the week, but this will be our first road game and it's a long trip. That's always a concern as your routine changes from what you do for home games. But I like how our guys have taken to preparing this week and I think we will go into the game with the necessary confidence to compete for a win over a pretty good Bristol squad."
---
With some good momentum following their win in their previous outing I'll take the Aztecs to win at home this weekend.
Farnham Knights vs London Blitz
The Knights won their first game of the season, though it was a competitive game against the Saints, especially early on.
The Knights' smaller squad numbers could cause them some problems as they play the Blitz, who are renowned by their decent squad size. If the Knights don't play well this weekend they could easily end up on the receiving end of a heavy defeat.
Meanwhile, the Blitz started their season with a strong win against the Saints, beating them 50-0.
This weekend they head to Farnham to play the team that were much more closely matched against Bury, with only a 10 point margin of victory. As such, all signs point to this game being a good chance for the Blitz to post up another healthy scoreline and build momentum going deeper into their campaign.
Coach Duncan Burford said
"Game 1 was a nice way to start the year, but that's in the rear-view mirror. We have to get better every week, and we've got some good work done between then and now. We don't know loads about Farnham but the focus is on what we're doing, so we're looking forward to getting stuck into another gameday."
---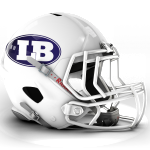 Blitz looked confident and competent in their opener, and while Farnham have proven to have some playmakers, the overall roster strength of the Blitz means I've got to pick them to win
Comments
comments