BAFA NL Predictions Week Nine – Division One
The Rams heading to the Vikings looking to reclaim their spot atop the conference headlines a feisty weekend of middle tier matchups in Week Nine:
NFC1 North
written by Nathan James Sharrocks
Northumberland Vikings vs Yorkshire Rams
Last week had to have hurt the Yorkshire Rams. The first time they've conceded more than a field goal this season, their first loss and being knocked off the top of the NFC1 North - to be replaced by their opponents this weekend, Northumberland. The fact this pain was caused by their War of the Roses Rivals only adds more salt to the Rams' wounds. Still, they have no time to rest on their laurels as they immediately look to retake the lead in the conference.
Northumberland are looking pretty on 3-0, despite having parted ways with their Head Coach midway through the season. But with the three wins coming against the struggling Gateshead Senators and Glasgow Tigers, as well as a Lancashire Wolverines side that were yet to find its feet in the conference, how well can we judge the Vikings?
Well, we'll get a chance to do so properly now, as they face off against the Yorkshire Rams at home on Sunday, then immediately away in their next game.
The Rams' defence was blown apart by the Wolverines' dynamic run-and-pass combination last weekend and need to make sure that doesn't happen again here, but Northumberland have talent of their own and should pressure their Yorkshire counterparts.
Meanwhile, the Yorkshire offence has had no issue putting up points (111 in four games for a 27.75 ppg average) - you'll take that as an offensive coordinator in a tough division! As a DblCoverage.com predictor though? It makes this one difficult to call!
---
I'm thinking the Rams' loss last weekend will be the wake-up they needed and while it'll be a tough matchup that'll swing on big plays, I'll back the Yorkshire Rams to win.
Leeds Bobcats vs Lancashire Wolverines
Here's the Wolverines we expected to see at the start of the year! A 20-29 away day victory over the Yorkshire Rams last weekend was an impressive result, and they head back to their rival county this Sunday to take on the Leeds Bobcats hoping for more.
The Wolverines offence has hit scintillating form. A big offensive line, including standout Jamie Worrall, QB David Mead looking in fine form upon his return from suspension, and Chorley Buccaneers graduates Tom Maguire (also Ireland's U20 captain) at RB and James Schofield at WR are some of the names amongst a very talented offensive unit plying its trade under HC Lex Dunn and OC Chris Littler.
That's bad news for a Leeds Bobcats side that has conceded 30 points per game in their 0-4 start to the 2018 campaign.
Promotion into a touch conference looks to have been too much too soon for the Yorkshire side, as the step up into Division One has found them wanting. Granted, they've competed and they will continue to do so, but for now they look to be one of the myriad of teams whose quality looks to be in limbo between divisions - too good for Division Two, but maybe not good enough for Division One.
The Bobcats have had to deal with injuries this year too, but with ties to youth and junior teams, some excellent sponsorship links and a good coaching set up, the team seems to have an great base to build from.
---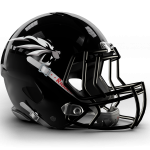 But will they trouble the Lancashire Wolverines team that they lost 49-12 to just a few short weeks ago? No. Lancashire Wolverines to win.
NFC1 South
written by Nick Wilson-Town
Shropshire Revolution vs Sandwell Steelers
Grant's gone walkabout, leaving me to pick up these preds last minute - so I'll do my best to break these games down as succinctly as possible!
The Revolution head to Sandwell and on paper we should be looking at a corker of a matchup between two teams hot on the heels of the conference-leading Falcons.
Certainly, if you look at the scoreline from the last time these two outfits met? The Steelers came away with a single-point victory courtesy of a late score, and fans of each side should be licking their lips at the prospect of a similarly tightly contested second leg, right?
Well… I'm not so sure.
While a single point separated the two sides back in Week Three, their seasons have since gone down decidedly different paths.
Sandwell followed up the scare against Shropshire by going on the warpath - back-to-back-to-back big wins over Doncaster, Coventry and Nottingham, including to #50Burgers as QB Tristan Varney gets himself back in the groove of contact balling.
On the other side of things Shropshire followed up the narrow loss by getting a bloody nose at the hands (talons?) of the Falcons, a 46 point drubbing that dumped them out of the Power Rankings quicker than a gameday manager's mates disappear when they realise they need a chain crew.
Still, they bounced back with another nice win over the Mustangs last weekend, so both sides should come into this one with good momentum.
The big question to me is whether the Revolution have a secondary capable of halting the impressive Varney-Lawrence connection that's been brewing in the last few weeks?
---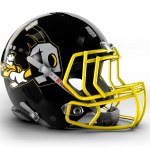 The Steelers are building an offence that's a threat from anywhere on the field, and while I suspect these two sides may be fairly evenly matched in the trenches? Look for Sandwell to outshine Shropshire in the air, and take the W.
Doncaster Mustangs vs Coventry Jets
Again, covering for the regular correspondent, so bear with me here guys!
Two teams coming into this game eager for a break. It's perhaps not a headline game for many, but for these two outfits it's probably their most crucial contest of the season so far - the winner here takes one tentative step away from the drop zone down to Division Two balling!
To look at the scoresheet so far this year for both teams? Well… it ain't pretty.
The Jets have shown the briefest glimmers of offensive sparks in their most recent two outings, but they're struggling to capitalise on the breaks they're getting and turn opportunities into points. They've got talent at receiver and I spotted their QB against the Caesars in Week Six had some playmaking potential prior to getting himself banged up… If they're coming into this one healthy, now's the best chance the Jets are gonna get to take flight.
The Mustangs are allowing a conference-leading 48 points through each game so far this season, and will need to cauterise the wounds in their defence if they're going to cling onto mid-tier status this season. They opened the year with what looked like at least a bit of bite on offence, putting 20 on the Revs, but have followed that up with only single score between the following two games. Again, the Jets D has been fairly porous this year too, so if Donny are going to find some firepower? Now's the time to lock and load.
Big picture, it's looking like one of these two outfits will be taking the drop to Div Two balling, so if they've got some hidden aces? This is probably one of the two key opportunities to save the season.
---
If only because I feel they've had a tougher slate of opponents so far, I'm gonna back the Jets to pick up their first W of the year in this one - but expect both outfits to put in their best showing of the season so far as they enter the danger zone, even this early in the schedule!
SFC1 Central
written by Chris Fox
Sussex Thunder vs Berkshire Renegades
Last Sunday the two top teams of the SFC 1 Central faced off in a game that looked set to decide the conference winner. At halftime neither the Thrashers or the Thunder had managed to secure the lead and it was all knotted up 6-6.
Sussex took the lead with another field goal after the break and each sides defence kept the game within touching distance. That is until Solent broke the touchdown drought with a score in the third quarter. In this game, a four-point differential is well within the realms of possibility. Unfortunately for Sussex they scored no more points and instead conceded a second touchdown with about three minutes left on the clock. Unable to mount a successful comeback, the Thunder have suffered their second defeat of the season.

When asked for comment Coach Ellis said
"Close, tough game, both defences on top for majority of the game. We twice failed on first and goal at the 2. Not going to win games if you do that. A few things didn't go [sic] our way, like tipped passes falling into hands instead of going to ground etc, but that's football. As for Berkshire, we need to win to put a clear gap between us. Will be a close game and hopefully we will come out on top."
Sussex have already failed to beat the Renegades once this year. Berkshire walked off the field in the first week of the season with a 26-9 victory and looked like they'd climbed into Division One as giant slayers. The Renegades then easily dispatched the Apache and the Eagles; the new kids on the block looked comfortable in their new conference. However, that all came crashing down after their loss to the Thrashers in Week Seven!
The Renegades were then shut out last week by the Ouse Valley Eagles, a kick in the teeth from a side they'd bested 32-3 at home. Maybe their mojo is tied to their home field, as it's only road games they've lost? It could also be that once rivals got some tape on them, their aura of mystery fell apart.
No longer the shiny new thing in the conference, the Renegades will need to dust themselves off and demonstrate their grit in the second half of the season if they don't want to slide down the conference after such an impressive start.
Facing off under the flood lights in Brighton on Saturday night, there's a lot riding on this game.
Sussex need this win if they want to be in with a chance of catching the conference leaders, and if Berkshire win they'll leap in to second and a real shot at playoff football.
---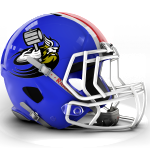 Both sides are coming off of a two-score loss and it'll be interesting which team can better put the past behind them and secure this victory. My money is on the Thunder.
Oxford Saints vs Ouse Valley Eagles
The Saints last game started out pretty much as expected. Their defence took the field first and forced a fumble on the first play, but allowed Bristol to recover. However, they then let the drive get away from them and were unable to prevent the Apache scoring a rushing touchdown and successful 2-point conversion.
James Sharples and the offence took the field, had a good drive down the field and then turned the ball over on downs inside the Bristol 26-yard line. Down 8 points within five minutes was not where the Saints expected to be.
Luckily, rather than letting their heads drop, the Saints rallied. Of their next four drives they rushed into the end zone on three of them, punting on the other. The defence also seemed to have woken up, as they gave up 12-yards total over six drives to see out the half.
In the end, the Saints were able to keep the pressure on and walk away victorious. There hasn't been much success for the Saints so far, but Club Chairman Graeme Taylor seems to believe this is the turning point
"We got a good result on Sunday against Bristol, and everyone at the club is hopeful that this is the boost we need to put in a strong showing in the second half of the season.
We know what OVE are capable of, and will need everyone to be on top of their game to come away with the win.
That being said, I believe that our players and coaches have what it takes to put in a great performance and finish the season with a winning record."
Whether this is a boost remains to be seen, but I'd rather they focussed on cutting out silly mistakes. For the second time this season, simple slip-ups on special teams led to points against. Late in the fourth quarter, Oxford allowed the Apache to recover their own kick off on the Oxford 19-line. Bristol QB Andy Watts only needed one play from there to get their third TD. Perhaps the returners thought the rules were the same as on a punt, with the ball only becoming live if touched? Whatever the cause, this tendency to make unforced errors has the potential to hurt them against better opponents.
The Saints host OVE on Sunday, the first time that these two teams have faced off since 2017. When they did last meet, it was a fourth quarter field goal that gave the Saints the win. Their kicker, Sam Fielden, is currently 50:50 on field goals so they may not want to rely on that again.
Their opponents are coming off of an exciting upset/revenge victory. The Eagles failed to get anything more than a field goal when they faced the Renegades the first time three weeks ago. On Sunday however, the Eagles defense didn't even allow their opponents that much, as they secured their first shut out of the season. Both OV's own scores came on long runs, one from former CB turned QB Mikey Davies for 30 yards and the other from Kase Chibwe, with Kase racking up over 140 yards on the ground.
What could be the secret to their recent success? When asked directly, Head Coach Neale McMaster was candid in his response,
"We had one returning player from University this week, and we've had a couple of players able to make more practices and games over the last few weeks, which has seen a change in our scorelines, unsurprisingly!"
The Eagles have won their last two games and at the halfway point of the season they're still able to make the playoffs if they win out. Still, they're yet to win a game away from home this year, can they keep up their current form when they're on the road?
When asked about the upcoming game Neale was happy share his thoughts,
"Oxford always provide a tough, physical game. They run a lot of 22 personnel groups, and challenge you with their speed to the outside from backfield. Defensively, we'll need to play consistently well to contain that attack. On offence, we haven't really performed to our best yet, losing our only QB in game one for the season was a nightmare scenario, but Mikey is an experienced player, and the more time we get with him, the better he gets. Were [sic] confident in our gameplan on offence, and if we can execute it properly, then we're looking to walk away with a good win. There will be opportunities for both teams to score, and field position will be vital to the outcome of our game. With six blocked kicks already this season, this is another area we feel we can attack teams, and gain an edge."
Both of these sides have underperformed their preseason expectations and currently sit in the bottom half of the table. Although it's mathematically possible, it'd take some pretty shifty results to see either side earn postseason action - or relegation for that matter!
That makes this game about pride, an opportunity to show that silly mistakes or bad luck aren't the story of their team.
---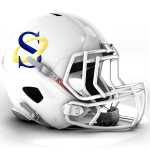 When the dust settles on Sunday, and the tally is taken, expect Oxford to have done just enough to get the win.
SFC1 East
written by Stewart Hill
Cambridgeshire Cats vs Wembley Stallions
A good matchup this week and one I have been waiting for since I started writing for this league. Top of the board Cambridgeshire Cats take on newcomers to the division the Wembley Stallions.
The Cats enter this game in a very strong position, with a current record of 3-1 and their only loss being a 3 point loss to the Colchester Gladiators in Week Two, followed by two more wins, one of which was against the Stallions in Week Five, they know what they're up against.
Though the Cats haven't taken the field for three game weeks, the heartbreaking loss of Charles Mack will hopefully have brought the Cats pride even closer together, building bonds that'll show their merit on the field this Sunday.
The Wembley Stallions have faired decently in their step up to the middle-tier. Still, they were perhaps knocked off their high horse after a heavy loss against the Kent Exiles last week, Nevertheless I feel they are in good shape to give the Cats a run for their money. Being the rookies in a very feisty and competitive conference, questions will be asked about whether the London side have the resilience to win through here.
---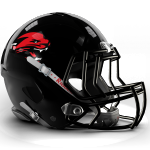 With the Stallions being the newcomers to the division, this time around I feel this will hinder them in the game. This season the Cats have proved that they are a force to be reckoned with and will take this one. Cambridgeshire Cats to win.
Comments
comments