Good Week / Bad Week – BAFA NL 2018 Week Eight
Caught your breath yet? Another fantastic week of National Leagues (and NEFL!) football, with plenty of points scored up and down the country…
GOOD WEEK
Honourable mentions
Despite the change at HC for Northumberland Vikings, they sit atop the NFC1 North thanks to Yorkshire's loss to Lancashire.
Back-to-back 50 point outings for Sandwell Steelers who stay on the heels of the Falcons in the NFC1 South.
A big win for Halton Spartans over Furness to remain within touching distance of Chester in the NFC2 Central
In the NEFL, Tamworth Phoenix romped home to their first European win with victory over the Oslo Vikings.
Clean sweeps for Leeds Academy Assassins and Chorley Buccaneers in their respective U17 tournaments!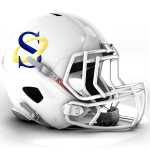 OXFORD SAINTS
Will the real Oxford Saints please stand up? Sitting at 0-3-1 entering the game against Bristol Apache, the Saints picked up their first win of the season in emphatic style, dropping a #50burger on the visitors – doubling their points total for the season in a single game.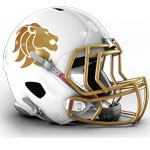 SUNDAY SHOOTOUTS
There were a number of closely fought affairs this past weekend, but the insane finishes in two games stood out. In Division Two, the Birmingham Bulls remain on course for a perfect regular season following a 39-42 road win over the Bombers where 3 or 4 touchdowns were scored in the final couple of minutes. The Titans thought they'd chalked up another dubbya with a go-ahead score over the Nighthawks with 11 seconds on the clock, but the Merseyside outfit grabbed the game winning score as time expired to finish 44-41 victors.

CHESTER ROMANS
Another dominant display from the Romans this past weekend. The Romans sit at 4-0 following the 77-0 crushing of Morecambe Bay Storm, and are yet to concede a single point (although technically, they've only played 2.5 games…). Can the Romans keep the PAgt column at zero for the rest of the season? Consider this our challenge to you, folks.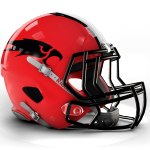 MERSEYSIDE NIGHTHAWKS
A double whammy for the Nighthawks this weekend, with wins for their U19 and Adult sides. The crazy, walk-off win over Manchester has already been written about, but the Nighthawks U19 squad travelled to Nottingham in the first game of the Caesars double-header Sunday and came away with a 14-28 road win!
Comments
comments