Good Week / Bad Week – BAFA NL 2018 Week Thirteen
Multiple forfeits (we'll get to those), multiple tied games and multiple lopsided blowouts. Just another standard week in Britball, no?
GOOD WEEK
Honourable mentions
A special, somewhat biased, shout out to Sandwell Steelers DB Pete Roden who snagged a pick-6 for the fourth consecutive game. On top of that, his offensive stats read: Snaps (1), Receptions (1), Touchdowns (1).
Yorkshire Rams' three game skid came to an emphatic end with a drubbing of Leeds.
[generic Tamworth Phoenix win big comment – they're now one win away from winning the Prem North…again]
A rampant fourth quarter for the Berkshire Renegades kept their postseason aspirations alive, coming from behind to pip the Saints by a single point!
The Halton Spartans came close ruining the Romans' perfect undefeated season, holding the previously unrivalled Chester outfit to a 6-6 tie and suddenly looking like real playoff material! (Just a pity they're unlikely to get to use their swanky home stadium in playoffs!)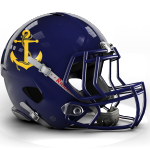 PORTSMOUTH DREADNOUGHTS
Advantage Portsmouth in the race for the SFC2 South crown! Entertaining the Cheetahs this weekend, undefeated streaks were on the line. The Dreadnoughts kept theirs alive with a 23-12 victory and move to 6-0, whilst the Cheetahs drop to 6-1. The sides meet again in a fortnight to decide the crown…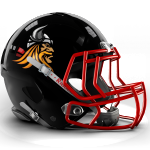 NORTHUMBERLAND VIKINGS

With a 56-0 shellacking of the Senators, the Vikings have all but secured the #1 spot coming out of the NFC1 North. Sure, they still have the Wolverines on the schedule, who may well seek revenge on Northumberland for the defeat earlier in the season, but with half a game's advantage it'll require assistance from either Leeds or Glasgow to make this finale more than a formality.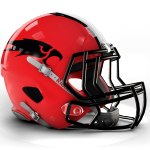 MERSEYSIDE NIGHTHAWKS
Upset alert? The Nighthawks pulled off the win over Edinburgh Wolves on Sunday, running out 15-10 victors in a closely fought affair. More importantly though, the win moves Merseyside to 3-5 on the season and secures their spot in the top flight for 2019.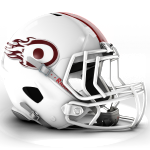 LONDON OLYMPIANS
Upset alert part two? The Aztecs apparently travelled light this weekend, allowing the O's to flip the script on the Aztecs, coming away with a 35-10 win. The result moves both sides to 3-4 on the season, but the London sides' superior head-to-head points differential gives the O's the edge over Bristol if the two teams round out the year on the same win percentage, and leapfrogs the Aztecs into #3 in the table.
Comments
comments