Power Rankings | BUCS 2018/19 Week Five: Division One
The BUCS season is upon us, and so our Power Rankings return along with your opportunity to have your say on how things stack up across the three tiers of the University game!
We're collating this year's rankings via the highly successful format used this past summer - polling not only our own team of BUCS correspondents but also giving all of our passionate Patreon supporters the opportunity to determine how these rankings stack up!
Each contributor submitted their own picks of who's top dogs in each tier, and then we tallied it all up to create these amalgamated rankings!
If you want your say on who's top dog in each tier? You can join our Patreon for just $1 a month and directly contribute to the growth of the game, and DC's survival!
Head to https://www.patreon.com/dblcoverage to learn more.
---
Results from Week Five in the bank, we see a new contender buzz their way into the middle tier rankings!
Cut:
UCLan Rams - Things are getting crowded at the top, and so a single loss by a single score is enough to see the Rams fall from the rankings! After a fast start to their season their offence came up short against the Sabres in Week Five. Still, they get an opportunity to make a fast return to the top ten when they take on the Hallam Warriors in this week's middle-tier Game of the Week!
Honourable Mentions:
The Reading Knights continue to sit just outside a rankings spot - perhaps our pollsters are looking for more wins, or bigger scalps? Either way, they'll get opportunities for both of those, as they host the Stingers this Saturday, before travelling to the undefeated Burners in Week Seven.
Similarly, somehow the Sheffield Sabres have been snubbed once again as they remain stuck at #11 in our poll. Their win over the Rams has shifted them into contention for the crown in the 1A Yorks/Lancs (seriously, can we come up with a better name for this conference?) but they're still overshadowed by their local rivals, the Warriors.
10. Coventry Jets ( Down Two )
The 1A Midlands is shaping up as a rather confusing conference this year, as Loughborough's big win over NTU means we see three one-loss teams with overlapping head-to-heads competing for the top spot.
Luckily, we won't have to wait long to learn who the true team-to-beat is, as the Jets meet Loughborough once again in a late-kickoff game this Sunday. Can the Coventry defence shut down the former Prem North outfit for a second time in a row, surely rocketing the newly promoted side right up the rankings?
9. NTU Renegades ( Down Seven )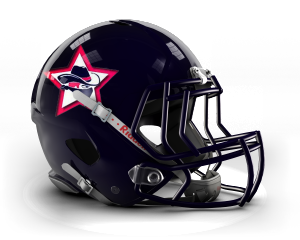 A shutout loss against the team expected to be their biggest rivals sees the Renegades barely able to cling onto a rankings spot at all!
They'll look to bounce back against the Longhorns this weekend, hoping to head into the break 4-1.
8. Northumbria Mustangs ( Down Three )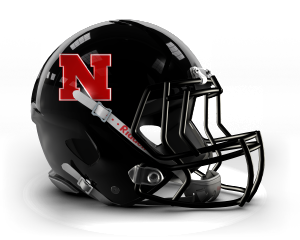 A couple of teams appear to be being punished for their inactivity this week, as big performances elsewhere see them slide into the lower half of the top ten.
Even so, the Mustangs have a perfect ticket to reclimb the rankings when they travel to Edinburgh Napier this Sunday! They're the only team to get the better of the Knights' impressive defence so far this season, and a second win would leave them standing alone atop the 1A North.
7. Edinburgh Napier Knights ( Down Three )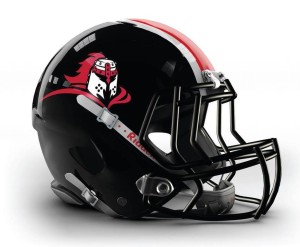 Heavy rain saw the Knights have an unexpected bye in Week Five, but it also meant they fell off our pollsters' radars, and down the rankings into the #7 spot.
As noted above, they host Northumbria this Sunday and will be looking to go one better than when the two teams last met - just a couple of fourth-quarter slip-ups all that stood between them and being undefeated at this midpoint of the season.
A win surely moves them into the top half of the rankings once again… a loss will leave them a lot of ground to make up on the Mustangs!

6. Bath Killer Bees ( Re-Entry )
Having originally appeared in our preseason Power Rankings, a shutout loss to open their campaign swatted the Bees straight out of the top ten in Week One.
However, they come into Week Six off the back of two confident-looking victories over Cardiff and Plymouth, and suddenly Bath are looking much more like a team that was playing top tier football last season!
Our pollsters are clearly feeling a buzz around this team, as they reappear at the fairly lofty height of sixth, with only two wins to their name… They'll get the opportunity to prove they're worthy of their rapid rise when they host undefeatedeate Southampton Stags this Sunday!
5. Brunel Burners ( Up Two )
The Burners continue their steady march up the rankings, finally rising into the top five off the back of a big win over last year's 1A South champs, the Cougars.
In truth, I'm surprised they've not yet climbed a little higher, but suspect many of our pollsters are waiting to see how they handle the similarly undefeated Reading Knights - the two teams scheduled to meet in Week Seven.
4. Southampton Stags ( Down One )
A week off see the Stags slip to fourth.
They hit the road for the first time this season on Sunday, heading to a Bath outfit who are buzzing after following up a shutout loss with back to back wins.
Who'll come out on top between these two new additions to the 1A South West?
3. Loughborough Students ( Up Six )
Having barely held onto a rankings spot after their loss to the Jets, Loughborough rocket back up the ranks thanks to a shutout victory over rivals, the Renegades.
An outstanding defensive performance moves them to 3-1 and top spot in the 1A Midlands… but will they still be sitting pretty after they take on the one team that's already bested them once, for a second time? Loughborough host the Jets in a 5pm kickoff this Sunday.
2. Sheffield Hallam Warriors ( Up Four )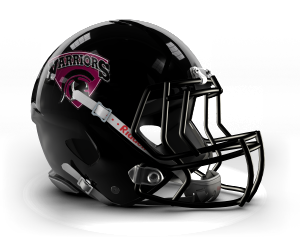 Having only re-entered the rankings last week, Hallam find themselves sat in the #2 spot following a very convincing win over LJMU.
They're looking much more like the Warriors we've come to know, and can concrete their position as the team to beat in their conference when they complete their first circuit of opponents this Sunday - hosting the UCLan Rams.
A win sees Sheffield Hallam go into midseason 4-0 confident in the knowledge they've already bested each of their conference rivals once. We'll have to start considering the Warriors as a potential promotion consideration.
1. Kent Falcons ( = )
And despite a weekend off, Kent just about cling onto their top spot.
They wrap up their pre-Christmas schedule against the team they kickstarted their season with - the Imperial Immortals.
Will Kent be the first team this season to put up a second fifty burger?
Comments
comments