Predictions | BUCS 18/19 Division One Week Six
In line with feedback, we're changing things up a bit this year in how we do our Uniball predictions. One thing we continue to receive feedback on is the inconsistency of the depth and quality of predictions between one conference and the next, due to the available time and ability of the writers that cover each group of teams, and how much information is made available to them.
To that end we're going to shake things up this year and rather than attempting to cover all games with as much detail as possible with the resources available, we're instead going to focus on particular stand out 'Games of the Week' – looking more closely at anywhere between one to three games, spread across the tiers, focusing on those games that perhaps looks particularly tasty and we can go into greater detail in the coverage of.
Our middle tier Game of the Week looks at a classic north of England clash, as longtime rivals the UCLan Rams travel to the table-topping Sheffield Hallam Warriors! The Rams got their year off to a fast start with high-scoring shootout wins over the Fury, but came up short last week against the Sabres, setting this weekend's matchup against the Warriors as a crucial clash if the Rams want to keep pace with the top teams in the 1A Yorkshire/Lancashire. Meanwhile, following a slump in form through the latter part of last season, week by week the Warriors are looking more and more like the contenders we've come to expect them to be… A win here would surely cement them as potential promotion challengers in the north.
Meanwhile, we'll take a quick glance at the other fixtures, with picks from each of the members of our BUCS Office.
There's a hefty slate of fixtures this Sunday as we see all six conferences in action!
1A North
Newcastle Raiders v Hull Sharks
Frustrated by the weather last weekend, we've seen worryingly little of the Raiders so far this season! Last we saw them, the newly-promoted Newcastle side edged a one-point win over the Glasgow Tigers back in Week One.
At least hopes are they'll be hale and healthy coming into this second fixture, hosting a Hull Sharks side that have had a mixed bag of a season so far - a nice shootout win over Northumbria in their opener was followed by back-to-back shutout losses against their kryptonite, the Knights, and finally followed  by a tasty 21-0 victory over the Tigers.
Given they comfortably bested the Tigers, the numbers would hint the more established Hull side should have the edge here, however, the Sharks are likely carrying a few scars after four games in five weeks.
Can a fresh Raiders outfit continue to confuse things in this conference with a second win, taking them into the break undefeated?
Who wins?
We polled our team of eight BUCS correspondents…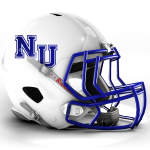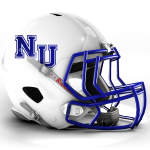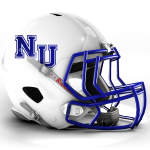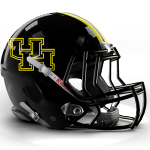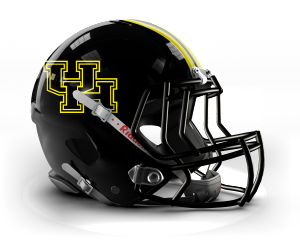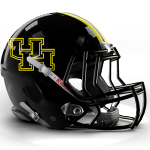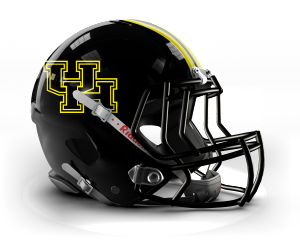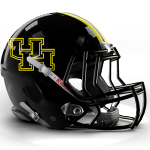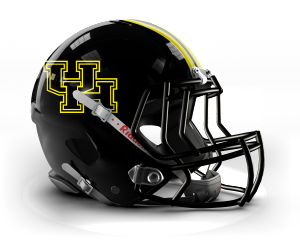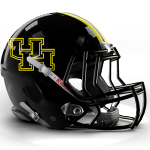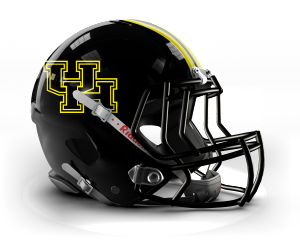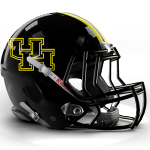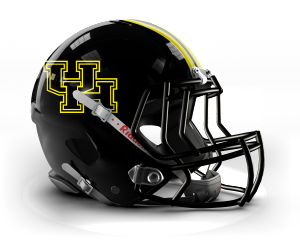 Newcastle come near, but can't sway enough of the team to take the pick in our poll. Newcastle enter the break on a bum note, while the Sharks stay within touching distance of the top of the table teams.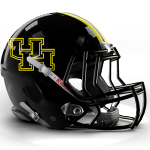 Edinburgh Napier Knights v Northumbria Mustangs
A second meeting between these two table-topping teams.
The Mustangs edged the last meeting courtesy of some fourth-quarter heroics, and are so far the only team to breach the Knights defences this season.
They're both coming in off byes, with shutout wins in their most recent outings, and so all expectations are we're going to see a very similar style of showdown this Sunday - a gruelling defensive battle where a single score could well be the difference maker!
Who wins?
We polled six of our team of eight BUCS correspondents…
Having mauled the Knights once already this season, the Mustangs may be rather surprised to find themselves coming into this game as apparent underdogs!
Still, they only narrowly edged the win with a fourth quarter score last time around, so it seems the team expect the Knights' steely defence to hold true this time around, as they play hosts on Sunday.
1A Yorks/Lancs
UCLan Rams v Sheffield Hallam Warriors
See our Game of the Week article:
Sheffield Sabres v Manchester Tyrants
Manchester have made little headway since their return to the middle tier, simply shipping too many points against the talented contenders in their conference.
Still, they did at least put in their best performance so far against the Sabres back in Week Three, and so will look to build on that when they travel to Sheffield this Sunday.
It's likely to be tough-sledding though, as the Sabres come into this one off the back of a successful outing against the Rams in Week Five, twice coming from behind to take a 20-13 victory that shifts them into the #2 spot in the table, behind local rivals, Hallam.
A win here for the Tyrants would allow them to go into the break with a leg up on the similarly currently winless LJMU, but are the Sabres simply too sharp at this point in the season?
Who wins?
We polled our team of eight BUCS correspondents…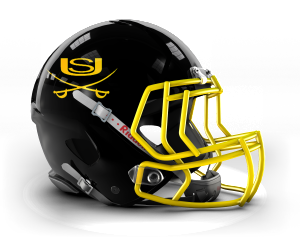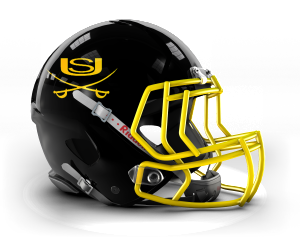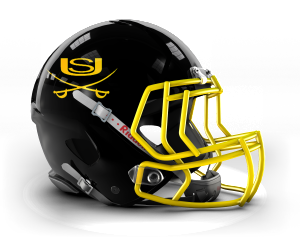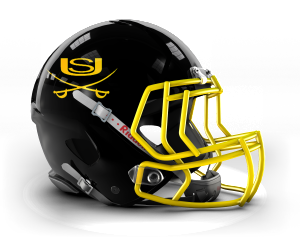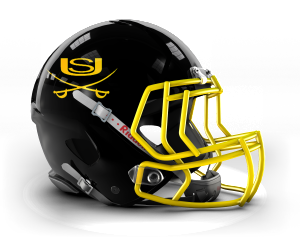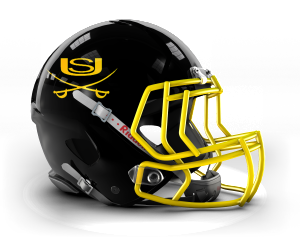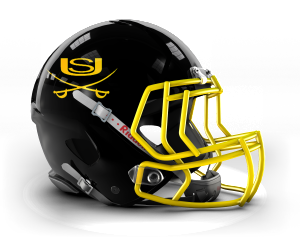 With no wins to their name, the Tyrants were only able to sway one of our team to pluck for them this week. A winless winter break beckons before a crucial fixture versus LJMU in the new year.
1A Midlands
Loughborough Students v Coventry Jets
A juicy looking game, as Loughborough reclaimed their spot atop the 1A Midlands with a shutout win over the Renegades in Week Five.
The Jets, however, have already shocked the league with a win over Lugbug back in Week Four, and a second-straight victory over the preseason-promotion faves could shift the newly-promoted Coventry outfit into pole position going into the Christmas break.
Their last meeting was dominated by defence, and odds are we might expect more of the same this Sunday. Will it be whichever team blinks first goes into the break with a loss?
Who wins?
We polled our team of eight BUCS correspondents…
In truth, I'm almost surprised I didn't have to break a tie here, but Loughborough impressive showing in their most recent outing has made them favourites to take the win, even though they've already been bested by the Jets once this season!
Given the late kickoff in this one, odds are we won't know which way this one went, and thus which team'll be topping the 1A Midlands through the midseason break, until last thing on Sunday!
Nottingham Trent Renegades v Leicester Longhorns
A disappointing loss for Leicester in Week Five, as they came up short against the Wolves. This week they'll take on a Trent side eager to bounce back from their first loss of the season against Loughborough, and expectations are the Longhorns are looking at long odds to go into the Christmas break with a notch in the W column.
Still, the Renegades offence are coming in off a disappointing Week Five performance, failing to put up a single point. Can Leicester capitalise on a dip in the Renegades form? Or will they head to Christmas with the prospect of relegation looming over them?
Who wins?
We polled our team of eight BUCS correspondents…
Trent may be coming into this one off the back of a shutout loss, but for now at least they're still considered contenders in this conference. The Longhorns' midseason break may see a long one as they wait for their next shot to notch up a W, taking on the Wolves in Week Nine.
1A South West
Plymouth Blitz v Cardiff Cobras
Both outfits will be looking to get their seasons back on track in this one, as a hot start to the season for the Cobras has been followed by a two-game slide against the Stags and Bees.
With their Week Five fixture against the Demons pushed back due to the weather, in truth the cards may have fallen in the Cobras favour as they'll come into this game confident in their chances of bouncing back in style, having already bested the Blitz, and by a hefty margin, back in Week One.
At 0-3, Plymouth are well aware that they're in peril of relegation if they can't find a way to rediscover some of the form that saw them contest the 1A South West title last season. Despite some obvious individual talents, they've so far failed to capitalise on opportunities and turn them into points - rather, they've been consistently punished by their mistakes, as the Killer Bees converted five turnovers into points against Plymouth last weekend.
Still, traditionally the Devon side play their best football at home (in Cornwall), so their first home game of the campaign could be their best chance of causing an upset this side of Christmas.
Who wins?
We polled our team of eight BUCS correspondents…
We're afraid only one of our team believes the Blitz have what it takes to turn things around in their home-debut on Sunday.
Bath Killer Bees v Southampton Stags
The undefeated Stags return from a bye to take on a Bath Killer Bees side that have been building some buzz, with back to back victories over the Cobras and Blitz.
Southampton have seemed to be scoring freely through their first three fixtures, averaging more than 40 points per game so far, but it's notable that they'll be hitting the road for the first time this season on Sunday.
If they're able to maintain momentum, they can head into the break undefeated through the first half of their first season since promotion, but expect the Bees to present perhaps their toughest challenge to date - Bath's passing attack, in particular, has been proving clutch in their previous two outings.
Who wins?
We polled our team of eight BUCS correspondents…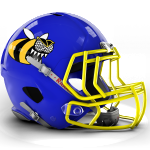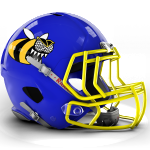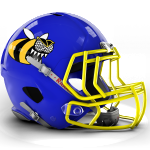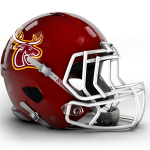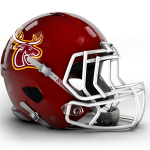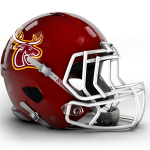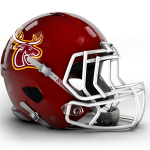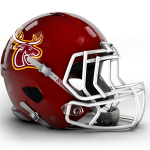 The Bees may have buzzed their way into our Power Rankings this past week, but it looks like their time their might be shortlived as the Stags narrowly edge the poll, 3-5.  As the weather worsens, we're sure a 4-0 start to their season will keep the Stags warm this winter!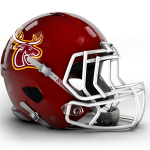 1A South
Reading Knights v Surrey Stingers
In a flip from the original schedule, the Reading Knights will host the Surrey Stingers this Saturday, the two teams meeting for the second time this season.
Reading took the game with a comfortable 2-21 win when they met back in Week Four, and neither outfits have seen any action since.
Will we see either team add new wrinkles in the hope of changing things up second time around? Surrey will be well aware that heading to Christmas without a win to their name will surely make them favourites to be playing Division Two football next year.
A Knights win will move them to 3-0, and extend their regular season win-streak to six games going back to February last season, and setting up an awesome undefeated-versus-undefeated Week Seven showdown against the Brunel Burners.
Who wins?
We polled our team of eight BUCS correspondents…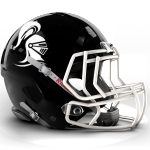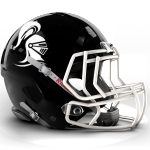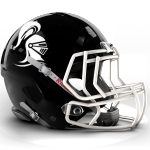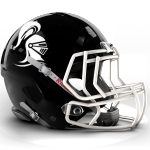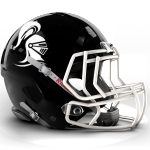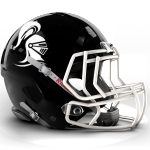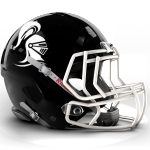 The Knights charge to a comfortable 7-1 victory in the vote, with only one of our team thinking Reading might get stung on Sunday.
Of course the hope from both teams is, that with your support, the big winner here will be charity - the Knights hosting this game in remembrance of their player Rockwell 'Rocky' Gayakaya. Devastatingly, Rocky passed away during a Knights training session last year following a suspected cardiac event and so the Knights are making a special event out of this fixture in order to raise funds for Cardiac Risk in the Young (CRY).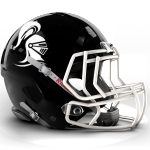 Kingston Cougars v Brighton Panthers
The Cougars got torched by the Burners last weekend, and odds are aspirations of a 1A South title defence are now definitely fading.
With just a single win to their name at this point in their year, and that by only a 3-point margin over the Stingers, the London outfit could well be feeling far from safe from the threat of a drop to Div Two. As such, they'll be desperate to find a 'cushion' victory from somewhere, to provide some separation from the bottom of the table.
Frustratingly for Kingston, while they may have circled their cat fights versus the newly-promoted Panthers as games they should take away wins from, the Panthers have proven themselves a tough cookie to crack in recent weeks.
Brighton bounced back from a heavy loss in Week Two with a far upgraded performance in Week Three, and earned their first win back in the middle tier with a defensive shutout of the Cougars in their most recent outing.
Will the Panthers continue as top cats in the 1A South, or can Kingston claw their way back into contention this Sunday?
Who wins?
We polled our team of eight BUCS correspondents…
Kingston claw in only the one vote, and so the Panthers go into the weekend as favourite to emerge as top cats in the South on Sunday.
1A South East
UEA Pirates v Canterbury Chargers
Canterbury couldn't keep pace with the Vipers last weekend, the QMBL outfit storming out to a big early lead before the Chargers finally posted up some points in the second half. They have one last chance of putting a check in the win column ahead of the break, but it's going to be rough sailing, taking on a Pirates side that'll be eager to get things back on track after their first loss of the year.
The Pirates couldn't put up points against the Falcons, and continue to appear the bridesmaids of the South East behind an impressive Kent University side. Still, if they can't best one Kent side, you can bet they'll be gunning to beat the other, and with Canterbury yet to earn their first win, the 2-1 Pirates are surely coming into this one as hot favourites…
Who wins?
We polled our team of eight BUCS correspondents…
It's a unanimous vote in favour of UEA as the entire team pluck for the Pirates, Canterbury set to enter the winter break without a win to their name.
Imperial Immortals v Kent Falcons
The Immortals showed their first signs of life against the Vipers in Week Four, a pair of second-half scores providing their first points of the year for the Imperial College side.
Still, it wasn't enough to earn their first win of the season, and with a matchup looming against the currently undefeated Falcons, a Christmas without a win surely looms?
The Falcons took the Immortals apart back in Week One, with the biggest scoreline of the BUCS season so far - a 78-0 victory. As such, expectations are this weekend's matchup is likely as much about damage control as anything else for the Immortals, as they look to show signs of improvement and hope to hit the New Year with enough momentum to earn a clutch win against the potentially similarly winless Chargers.
Who wins?
We polled our team of eight BUCS correspondents…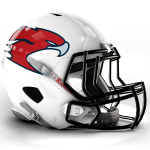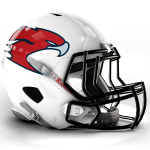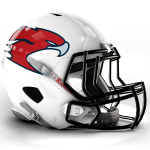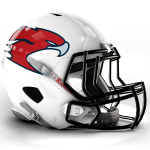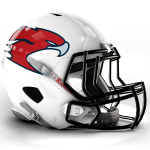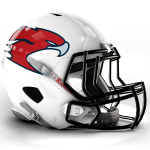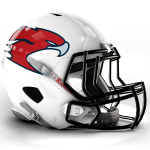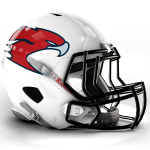 No surprises, Kent take the poll 0-8. The Immortals will have to wait until the new year to see if they can ressurect their season.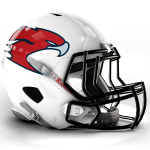 Comments
comments