Predictions | BUCS 18/19 Division Two Week Six
In line with feedback, we're changing things up a bit this year in how we do our Uniball predictions. One thing we continue to receive feedback on is the inconsistency of the depth and quality of predictions between one conference and the next, due to the available time and ability of the writers that cover each group of teams, and how much information is made available to them.
To that end we're going to shake things up this year and rather than attempting to cover all games with as much detail as possible with the resources available, we're instead going to focus on particular stand out 'Games of the Week' - looking more closely at anywhere between one to three games, spread across the tiers, focusing on those games that perhaps looks particularly tasty and we can go into greater detail in the coverage of.
Meanwhile, we'll take a quick glance at the other fixtures, with picks from each of the members of our BUCS Office.
And we've got all six conferences in action once again, with some conferences having a particularly hectic Sunday as we see three fixtures-a-piece in the North, Midlands and South!
2A Borders
Teesside Cougars v YSJ Jaguars
The Cougars finally return to action, having last taken to the field all the way back in Week One! On that occasion they were narrowly beaten by the York Centurions in double overtime, kick-starting a three-game win streak for York, who currently sit atop the 2A Borders.
Obviously, they'll be hoping to come into this fresh and healthy following a month of byes, taking on a YSJ Jaguars outfit that have notably stepped up their game in their second season.  Though they're yet to pick up their first victory as a programme, they're yet to be shutout so far this winter and have held both the Wolverines and Centurions to modest scorelines.
If Teesside want to live up to their strong 2017/18 campaign, they've got a lot of ground to make up on the teams at the top of the table - can they kick things off with a win this weekend?
Who wins?
We polled our team of eight BUCS correspondents…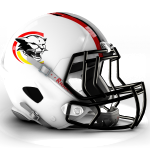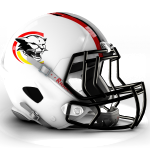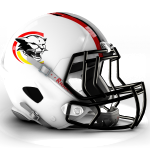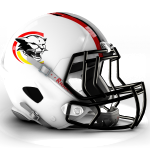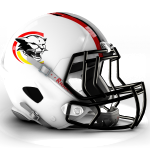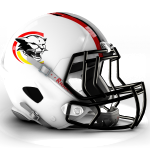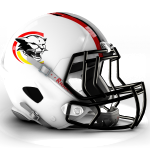 It looks like the Cougars will be the kitties that get the cream this Sunday, as while one of our pundits plucked for the Jaguars, the young outfit remains heavy underdogs to pick up the programme's first ever league victory.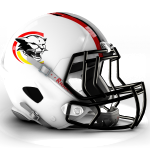 2A North
Leeds Gryphons v Tarannau Aberystwyth
The #1 ranked Leeds Gryphons play host to an Aberystwyth side we've seen very little of so far this season, as their Week Five fixture versus the Bombers was postponed due to weather.
As such, Tarannau come into this game with only one fixture and a mere three points to their name, contrasting with a Gryphons side that have looked convincing in both their victories and are eager to hit the midseason break undefeated.
A convincing victory could well secure Leeds the #1 Power Ranking through the midseason break, before they return to three back-to-back games kicking off at the start of February.
Who wins?
We polled our team of eight BUCS correspondents…
Surprising few, the Gryphons take a full scoop of picks to advance to 3-0 on Saturday.
Liverpool Raptors v Lancaster Bombers
Thought their campaign got off to a slow start with a loss to Leeds, Liverpool haven't looked back since - big wins over Bangor and Edge Hill have moved them to 2-1 and looking likely postseason contenders.
The Raptors can ensure they stay right on the Gryphons tails if they send Lancaser away with a loss this Sunday.
Coming in off back-to-back byes, Lancaster might have liked to have an opportunity to build up some momentum with their game against Aberystwyth, but with the weather putting pay to their Week Five game they'll instead travel to Liverpool with a hefty 0-44 defeat against Leeds hanging over them.
If they want to be considered contenders in this conference this winter, now's the for the Bombers to take off - but can they manage it against a rampant Raptors?
Who wins?
We polled our team of eight BUCS correspondents…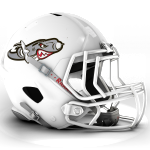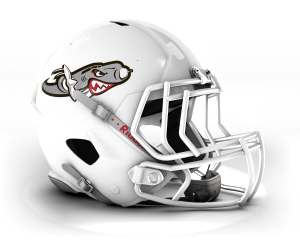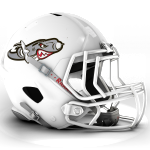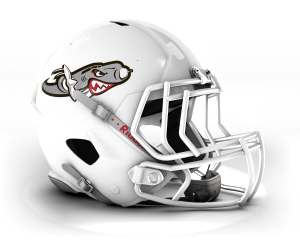 While two of the team think Lancaster might be able to pull off an upset, the Raptors brace of victories building up to this game swings the poll 6-2 in their favour.
Bradford Bears v Edge Hill Vikings
With their Week Five fixture pushed due to a lack of refs, we've not seen a lot of Bradford so far this season. They'll travel to the Vikings, who've had a mixed bag of a season so far - a nice narrow win over Bangor to kick things off, before coming up short against the Raptors last week.
Though the Vikings initially held their own through the early portion, as the game ground on they couldn't keep pace with the Raptors. An average of a single score per fixture isn't likely to be enough to position themselves as a contender in this conference, or any other.
Bradford may be nominally 'undefeated' coming into this game, but we suspect they've still got some way to go to be seen as potential playoff hopefuls. Look for a defensively-dominated fixture where the first to two scores may well take it:
Who wins?
We polled six of our team of eight BUCS correspondents…
We didn't let our two team members with ties to the Vikings vote, else they would've most likely split this poll (we assume they'd have picked themselves to win?). As is, the Bears hold a 4-2 edge… and we wouldn't be entirely surprised if that was the scoreline in this game, either.
2A Midlands
Huddersfield Hawks v Lincoln Colonials
Two teams coming off the back of bruising losses after initially strong starts to their respective seasons.
If might only be game three for each of these outfits, but the harsh reality is both of them need to win here if they truly want to stay relevant in the conference.
Having both been shut out in their more recent outings, which team will re-find its form on offence first, and head into the Christmas break with a winning record?
Who wins?
We polled our team of eight BUCS correspondents…
Though neither team impressed in their recent outings, the Colonials strong start to their campaign carries enough clout to give them the edge in the poll this week.
Keele Crusaders v DMU Falcon
Though they opened their year with a W, and followed it up with a hard-fought loss against the Eagles, Keele come into this game off the back of a gruelling defeat to a gotten-hot Staffordshire Stallions.
With only 9 points to their name through three fixtures, it's pretty much now or never if the Crusaders want to compete for the playoff spot they narrowly missed out on in the 2A North last year.
They take on a Falcons side that got a big boost with a 4-27 victory over the Chester Legion last week - will the Leicester outfits greater familiarity with the end zone be the determining factor this Sunday?
Who wins?
We polled our team of eight BUCS correspondents…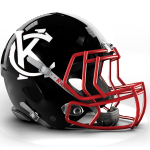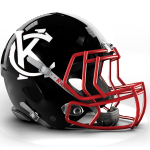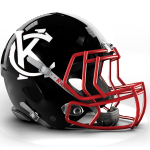 Coming in off a blowout loss, the Crusaders couldn't persuade enough of our team they're the hot pick here, and so the Falcons take the vote 3-5, predicted to fly into the midseason break with a 2-1 record.
2A South West
Gloucestershire Gladiators v Bournemouth Bobcats
At 0-3, the Gladiators hopes of promotion are all but dead, and even playoffs will likely be lost to them if they can't find a way to win this weekend.
However, that'll be easier said than done, as after a late start to their campaign the Bobcats are coming into this one off the back of a big, comfortable-looking win over the OBU.
Our team weren't buying into the Bobcats after their first win, narrowly predicting a loss to the Panthers last week. Will we see them board the Bobcats bandwagon this time around?
Who wins?
We polled our team of eight BUCS correspondents…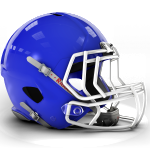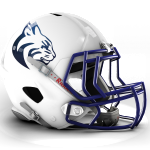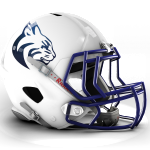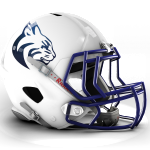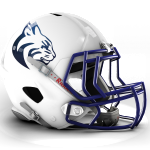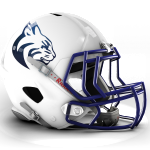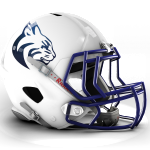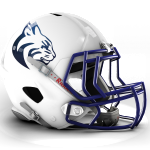 Having failed to impress through three appearances, Gloucestershire garner only a single vote from our team this week. A cold, cold winter without any wins to warm them beckons.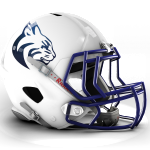 Solent Redhawks v Worcester Royal
We're still a fair way off seeing any conference crowns decided, but one little nugget that the Royals can look to coming into this week?
A win here would essentially end local rivals, Gloucestershire's, chances of promotion even before either side heads to the midseason break!
A cruel thought, and in truth we're fairly certain the Royals are more focused on their own fates - a fourth win ahead of the break is possible if they can best Solent on Sunday.
The Royals offence has been on fine form, but it's worth noting that Solent's defence has looked pretty stingy so far this year - the only team to keep 'Cuda under 30 points, and allowing just a single score from the Glads in their last outing back in Week Three.
A win brings the Redhawks back into relevance, else the Royals will enter the break looking kingly atop the 2A South West with a 4-0 record.
Who wins?
We polled our team of eight BUCS correspondents…
Solent aren't having a bad season, but the Royals have been running rampant recently - coming into their fourth fixture favourites to head to the break undefeated.
2A South
Sussex Saxons v UCL Emperors
The Emperors showed some teeth in their shutout win over the Wolfpack last week, and will look to build on that as they travel to the Saxons this Sunday.
Sussex meanwhile are riding a two-game win streak since their opening loss to the Bears, and will be very much aware that the Regents' win over Royal Holloway has really opened up this conference!
Odds are, either team picking up a second defeat will count them out of the race for the crown… Which team blinks first?
Who wins?
We polled our team of eight BUCS correspondents…
The Saxons sweep up the lions' share of the votes, leaving the Emperors looking like they'll may miss out on a winning record heading into the break.
Chichester Spitfires v BNU Buccaneers
With luck we'll welcome back the BNU Buccaneers to BUCS football this weekend, with a recovered-enough roster to make the trip to Chichester.
Frustrated by the weather last weekend, we've not seen the Spitfires in action since Week Four, so they'll be eager to get their campaign back on track after a disappointing 15-2 loss away at Sussex.
With the thin-on-the-ground BNU having only played two-quarters of football so far this season, can they pull together an early Christmas miracle and cause a big upset here?
Who wins?
We polled our team of eight BUCS correspondents…
Though one of the team did buck the trend and opt for the Buccaneers to pick up their first win, the true victory will be if the BNU roster has recovered enough for the fixture to actually take place - rewarding both their own ballers and their opponents with much-sought-after match time.
City Wolfpack v KCL Regents
Please note: We've learned this fixture will not be going ahead due to a waterlogged pitch.
The Regents will be riding high after a crucial win over the Bears in our Week Five Game of the Week!
Their defence stepped up and put in shutout performance when they needed it most, moving the Regents right back into relevance at the top of the table!
They travel to the Wolfpack this Sunday, and City are coming in off the back of a disappointing loss at the Emperors where their offence that had so impressed against Greenwich, failed to put up a single point in Week Five.
Can the Regents enter midseason with four wins under their belt and just two home games remaining to be played out in the new year?
2A South East
UEL Phoenix v ARU Rhinos
Please note: This fixture is currently at risk of postponement due to a waterlogged pitch.
We may only be at the midpoint of the season, but it's tough to argue that following heavy losses for both these outfits against the Blades and Pythons, that the reality is these two teams are probably battling to dodge the wooden spoon in the South East.
ARU's offence is yet to break their duck on the season, and the Phoenix haven't done much better with just a single score to their name through their opening two games - a disappointing situation given their impressive 17/18 form.
Only one team will be able to bounce into the break with a win to their name - but which one?
Who wins?
We polled our team of eight BUCS correspondents…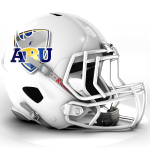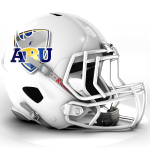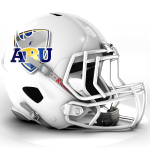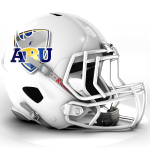 Perhaps rather fittingly considering both outfits have struggled to impress so far this season, the team is split on this vote.
It leaves me to break the tie, and I've opted for the Phoenix - if only for the fact they have, at least, managed to find paydirt on one occasion this winter - a single touchdown in their opener against Cambridge back in Week Four.
Comments
comments