Predictions | BUCS 18/19 Division Two Week Three
In line with feedback, we're changing things up a bit this year in how we do our Uniball predictions. One thing we continue to receive feedback on is the inconsistency of the depth and quality of predictions between one conference and the next, due to the available time and ability of the writers that cover each group of teams, and how much information is made available to them.
To that end we're going to shake things up this year and rather than attempting to cover all games with as much detail as possible with the resources available, we're instead going to focus on particular stand out 'Games of the Week' - looking more closely at anywhere between one to three games, spread across the tiers, focusing on those games that perhaps looks particularly tasty and we can go into greater detail in the coverage of.
With a wealth of fixtures to pick from for our Game of the Week in Division Two, one matchup, in particular, stood out as having great potential to have a huge impact on the shape of the season, even this early in the year! The Edinburgh Predators, always amongst the contenders for a conference crown out of the 2a Borders, travel to the recently relegated Sunderland Spartans. Even in Week Three, you get the impression this is a matchup that could well have postseason ramifications!
Meanwhile, we'll take a quick glance at the other fixtures, with picks from each of the members of our BUCS Office.
2A Borders
Sunderland Spartans v Edinburgh Predators
See our Game of the Week article.
YSJ Jaguars v HWU Wolverines
Hopefully the Jaguars kit issues are resolved and this game will go ahead.
Even if it does however the Jags could still be in for a tough opener as they take on a Heriot Watt side that took a comfortable win against the Pyros last weekend.
With their female QB out with illness last weekend, the Wolverines are hoping this Sunday might be their chance to put a name in the record books.
Who wins?
We polled our team of eight BUCS correspondents…
With the Jaguars yet to pick up their first BUCS win, perhaps it's no surprise we see a unanimous tally in favour of the Wolverines - though in fairness we know so little about them they could yet throw a spanner in the works!
UWS Pyros vs York Centurions
The Pyros lacked a spark last week, as while they did put up some points of their own -something they notably failed in 17/18, they were outmatched by the Wolverines. Still, signs of improvement from a small-university outfit that always struggles with roster size.
York meanwhile will be coming in fresh off a bye and feeling good after their opening day overtime victory against a Teesside outfit that was challenging for the top spot in the conference last season. A late fourth-quarter long bomb score was answered with an immediate kick-return TD from Teesside, but the Centurions pulled through for the win in double overtime, showing impressive resilience early in their campaign.
The victory immediately puts them in the title-race conversation - and we're not just talking about the 'Best Live Tweets' stakes.
Who wins?
We polled our team of eight BUCS correspondents…
All Centurions all day according to our BUCS Office, but don't count the Pyros out of putting a notch in the W entirely this season.
2A North
Tarannau Aberystwyth v Bradford Bears
Bradford had a season to forget last year, as they never really got out of the gates.  Low player numbers saw them eat five losses on the field, and two further to walkovers, but to their credit they were only shut out by a promotion-bound Manchester Tyrants outfit.
They've not had the easiest of offseasons, losing a number of veteran lineman and leaders within the team, but they're hoping to have bolstered roster numbers at least.
Across from them, Aberystwyth were a tough team to get a grip on last season - heavy losses to title-contenders, but competitive in the middle of the pack. We'd probably expect more of the same this season, though Division Two rosters are ever unpredictable!
Who wins?
We polled our team of eight BUCS correspondents…
No wins last year means no love for Bradford so far in this one.
Liverpool Raptors v Bangor MudDogs
Two teams that would've liked to be in the promotion conversation, but both coming off disappointing starts to their seasons.
The Raptors were outpaced by the Gryphons last Saturday, where for Bangor its been two weeks in a row where their previously impressive-looking offence simply hasn't produced for them - they've already taken two losses on the year… a third would almost certainly lock them out of a shot at promotion, if not playoffs entirely!
It's very early in the season, but pretty much already a must-win game for both these teams. Bangor took a big win over the Raptors last year… but how about this time around?
Who wins?
We polled our team of eight BUCS correspondents…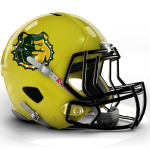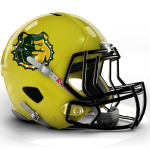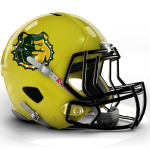 This weekend's hosts, the Raptors, edge the voting five to three. Given the two teams performances so far this season, will we be seeing another tense, low-scoring affair?
Lancaster Bombers v Leeds Gryphons
The two teams perched atop the conference at 1-0 go toe-to-toe - but who'll be left undefeated when the dust settles?
The Gryphons certainly impressed in their Week Two Game of the Week debut - they've set themselves the goal of bouncing right back up to Division One football, and got off to a good start with a comfortable win over expected contenders, Liverpool.
The Bombers meanwhile turned heads in Week One when they the Muddogs - a team heavily favoured in preseason assessments to be a contender in this conference.
Will a sideways shift out of the Borders and into the North be a boon to the Bombers? Given the short seasons in this tier, the winner of this one immediately becomes favourite to hoist the 2A North crown.
Who wins?
We polled our team of eight BUCS correspondents…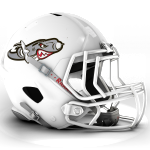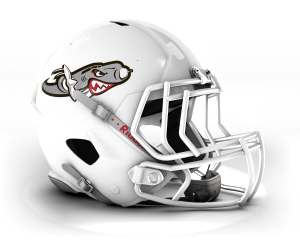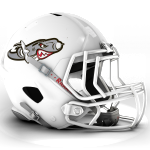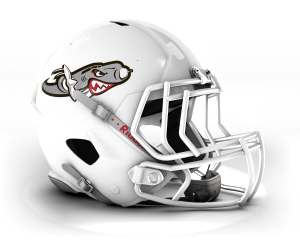 Perhaps swayed by the more convincing scoreline in their Week Two win, the Leeds Gryphons take the Lion's share of the votes!
2A Midlands
Staffordshire Stallions v MMU Eagles
The Stallions begin their time in Division Two taking on an Eagles outfit that are similarly yet to kick off their campaign.
A 1-7 season wasn't enough for Staffordshire to keep hold of their D1 standing last winter, but they'll be hoping for a chance to bounce back in a reshaped 2A Midlands this year - a conference where no team now within it won more than four games in 17/18!
We've heard nothing out of either of these teams during the preseason - expect this match up to give us the first clues as to whether either of these outfits are looking like contenders this season!
Who wins?
We polled our team of eight BUCS correspondents…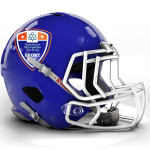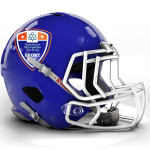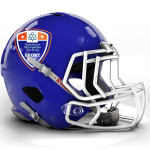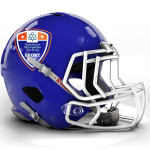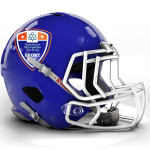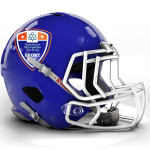 Their lone win last year coming in a slogfest against the Warwick Wolves, where the only points scored were a single safety, does not inspire much confidence it seems. MMU take the tally 2-6!
Lincoln Colonials v Chester Legion
We suspect neither side is overly fond of their 17/18 campaigns, as graduations devastated the Colonials roster and left them on the wrong end of an 0-5 season where they failed to put up a single point.
The Legion, at least, were able to boast their first competitive BUCS victory with a healthy 40-6 win over the Bears in Week Five, but they also came up short of completing their schedule after being forced to forfeit their fixture versus Bangor coming out of the Christmas break.
Again, we've heard little-to-nothing out of either team in the preseason, so we're pretty much in the dark about any offseason changes to either outfit. A rebrand and some coaching changes at Lincoln might hint at a change in direction for the team?
Who wins?
We polled our team of eight BUCS correspondents…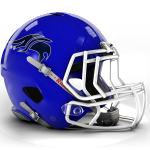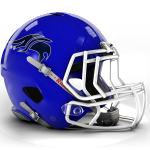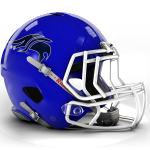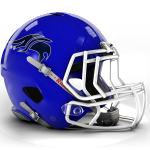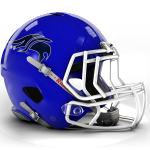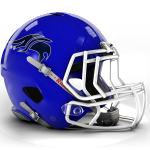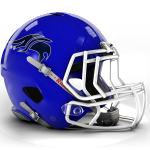 We tell you what Colonials, you prove our team right with a win on Sunday and we'll make sure we get around to updating our lid image for you!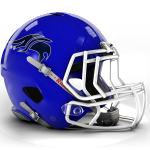 2A South West
Bristol Barracuda v Oxford Lancers
This could be a tasty one, as the Lancers come into this game with something to prove after losing their opener in a shoot out against the Royals.
Bristol meanwhile got off to a nice start with a narrow win over Solent, but need to prove the one-point margin of victory was not a fluke… what better way to do it than by besting a team that completely shut you out when you met last season?
We're expecting another back and forth fixture with a fair few scores… but who comes out on top?
Who wins?
We polled our team of eight BUCS correspondents…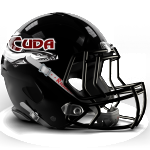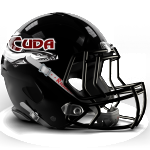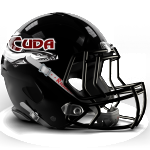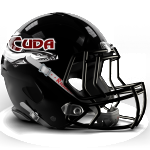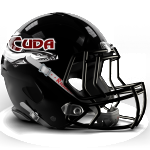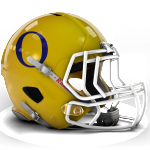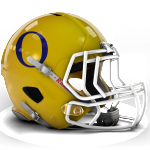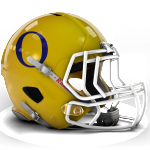 Hosts, 'Cuda, edge the poll five to three. A second win here would certainly justify their placement in our Power Rankings, whereas a loss suddenly shakes things up in the South West!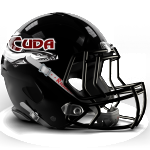 Bath Spa Bulldogs v Worcester Royals
The shift from the Midlands into the South West obviously suited the Royals, who opened their campaign with a shootout win over the Lancers!
Given that their offence posted up 34 points in Week Two, they should be licking their lips about their trip to a Bulldogs outfit that have already given up one fifty burger this season.
Bath Spa keep on, keeping on, but with only a very small student population to draw from, this roster has a tendency to have a few too many ironman ballers, out of necessity.
Who wins?
We polled our team of eight BUCS correspondents…
It's a whitewash in favour of Worcester - but can the Bulldogs break their duck this weekend at least?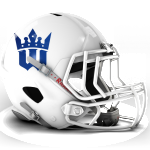 Gloucestershire Gladiators v Solent Redhawks
Two teams gutted to come up short in their openers, both knowing they probably can't put a foot wrong between here and the season's end if they still intend to fight their way out of Division Two football - and even that may not be sufficient.
Sure, it's only Week Three, but already we've got to be considering games such as this between teams with, at the very least playoff aspirations, must-win fixtures.
Both team's Ds actually performed well in their openers, but misfires on offence eventually gave the games away. Could we see a defensive stalemate for much of this fixture?
Who wins?
We polled our team of eight BUCS correspondents…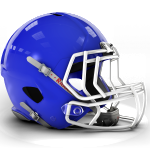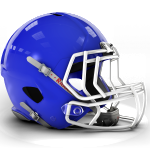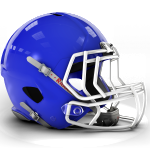 The Redhawks conceded notably less points in their loss, which is perhaps why they've been given an edge in the polls?
2A South
BNU Buccaneers v Royal Holloway Bears
This fixture has been postponed.
Chichester Spitfires v UCL Emperors
Chichester's opener was washed away by the weather last weekend, and so both these teams will open their seasons together.
They've met in each of the past two seasons since the Emperors joined the league, and so far UCL have a perfect 2-0 record of back-to-back shutouts against the Spitfires to protect!
The Emperors have a healthy sized roster coming into the season, and may have shaken off a bit of the offseason rust with a joint training with the Imperials Immortals - whereas the Spitfires held a preseason three-way with D1's Brighton and the Premiership's Portsmouth.
As ever, we'll learn a lot more about each of these outfits in their opener:
Who wins?
We polled our team of eight BUCS correspondents…
UCL take the tally by a whisker, their perfect record against the Spitfires so far enough to give them the nod!
KCL Regents v Sussex Saxons
Opening their season with a loss to the Bears, it could well be now or never for the Saxons if they wanted to bounce right back up into D1 football by next year!
They head to a Regents side that opened their season with a confident 0-24 win against the Mariners and will be eager to build momentum as they start a streak of four-straight fixtures leading up to the Christmas break.
If KCL have their eyes on the prize of promotion, now's the time to show it!
Who wins?
We polled our team of eight BUCS correspondents…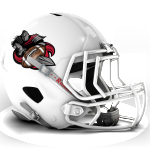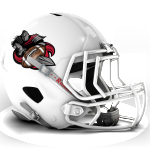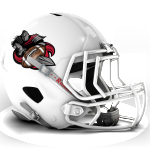 KCL take the vote 5-3, so perhaps the team are expecting quite a cagey affair similar to the Saxons' season opener?
2A South East
Cambridge Pythons v UEL Phoenix
And our final fixture of the slate sees the Pythons host their second fixture of the season, welcoming a UEL Phoenix side who, based on last year's form, should certainly be considered contenders in this conference.
Cambridge couldn't seem to get things going against the Blades last Sunday, losing out 6-21.
With only a six-game season in this undersized conference, another loss would certainly spell trouble - though they have the advantage that this is the only conference in this tier with home-and-away touts against each conference rival.
UEL will be without their star QB from last season, Texan Jeremy Snyder, but have received reinforcements in the form of Tamworth Phoenix and GB Lions wideout, Jack Verling.
Who wins?
We polled our team of eight BUCS correspondents…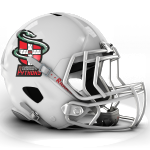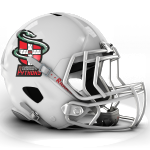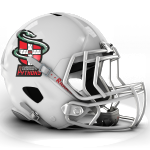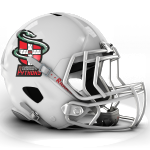 Fully half our team plucked for the Pythons, who at least had the chance to shake off the rust last weekend. Half however have faith in the Phoenix to get their season off to a flying start with a win… which leaves me to break the tie.
I'm interested in whether the loss of their gunslinger under centre affects a UEL outfit that started last season fast, but trailed off towards the end… Still, it sounds like they've had a generally strong recruitment coming into this year, alongside the marquee addition of Verling, so I'll give them the nod to open their year with a win this weekend.
Comments
comments