Predictions | BUCS 18/19 Division One Week Five
In line with feedback, we're changing things up a bit this year in how we do our Uniball predictions. One thing we continue to receive feedback on is the inconsistency of the depth and quality of predictions between one conference and the next, due to the available time and ability of the writers that cover each group of teams, and how much information is made available to them.
To that end we're going to shake things up this year and rather than attempting to cover all games with as much detail as possible with the resources available, we're instead going to focus on particular stand out 'Games of the Week' – looking more closely at anywhere between one to three games, spread across the tiers, focusing on those games that perhaps looks particularly tasty and we can go into greater detail in the coverage of.
This week's Game of the Week takes a look a game we circled in the preseason as one we were certain would have huge ramifications - a classic MAC matchup between the NTU Renegades and Loughborough Students!
Meanwhile, we'll take a quick glance at the other fixtures, with picks from each of the members of our BUCS Office.
There's a hefty slate of fixtures this Sunday as we see all six conferences in action!
1A North
Hull Sharks v Glasgow Tigers
Last year these were some of the key matchups that determined the shape of the 1A North - the Sharks the only team to get the better of the Tigers on two occasions last season, and essentially knocking the Glasgow side out of the running for the conference crown.
Roll on 18/19, and Hull will be hoping they still have the Glaswegians' number as they look to bounce back from a two-game shutout slump against the Knights.
Glasgow, on the other hand, could well be beginning to get desperate - they've opened their year 0-3 and a fourth straight loss would see them go hungry into the Christmas break. Having already lost to newly-promoted Newcastle, if they can't find a W and fast, there's the very real prospect of this long-tenured team staring down the barrel of relegation before the year is out.
Their offence has lacked teeth in their two recent outings against Northumbria, can they refind their bite against the Sharks?
Who wins?
We polled our team of eight BUCS correspondents…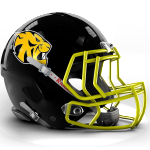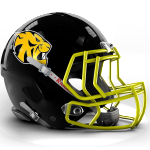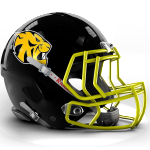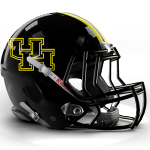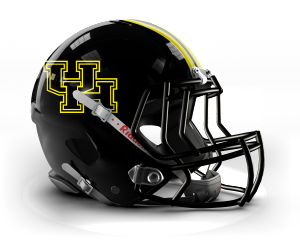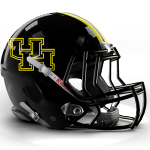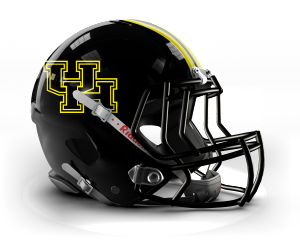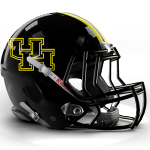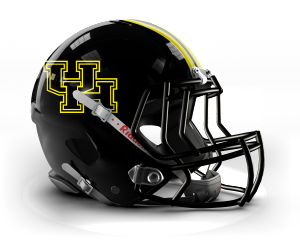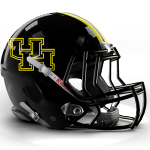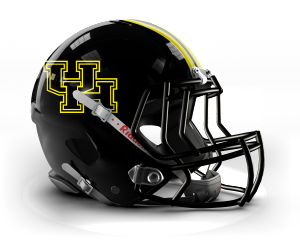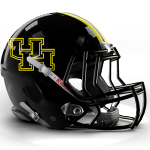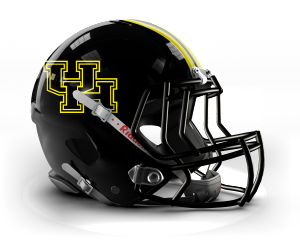 The fact the Sharks are coming into this off the back of a 0-32 loss has turned some of our team off them, but it's not quite enough for the Tigers to get the nod - most of the office think Glasgow could be going into the Christmas break 0-4!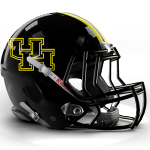 Edinburgh Napier Knights v Newcastle Raiders
After their stumble against the Mustangs, the Knights got their season back on track with a whopper of a win over the Sharks - though it's worth noting the 0-32 scoreline doesn't do much justice to a game that was in truth hard-fought for three of its four quarters.
They face something of an unknown in a Newcastle Raiders side we've seen nothing of since Week One, when they narrowly edged a win over the Tigers. On paper this looked like an impressive opening to their time in the middle tier, but with Glasgow going on to put in disappointing performances against the Mustangs, is it possible the Raiders are still the relative underdogs in this talented conference?
Napier's defence has been on fine form this year, but will their offence finally find rhythm enough to outpace a Newcastle side that had one of the best offences in the BUCS game last season?
Who wins?
We polled six of our team of eight BUCS correspondents…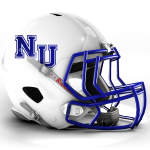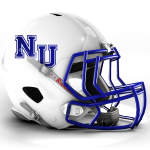 Two of our team had to step away for this one due to their involvement with the Knights, but we still see Napier pick up the majority of the polling, expecting Newcastle's undefeated streak back in Division One to last just a single game.
1A Yorks/Lancs
Sheffield Hallam Warriors v LJMU Fury
The Warriors made short work of the Tyrants last week and will look to continue their strong start to 2018/19 against a Fury side frustrated to find themselves at 0-3.
Despite close games against the Rams, LJMU looked truly outmatched for the first time last weekend as the Sheffield Sabres scored early and often to open up a healthy first-half lead. We'd thought the Liverpool-based outfit a stronger side than their winless record implied, but their loss to the Sabres leaves us feeling far less certain that the Fury can keep pace in this conference.
With Hallam having already bested the Sabres in Week One, and the Sabres skewering Fury last weekend, are we looking at a rather one-sided polling from our BUCS office this week?
Who wins?
We polled our team of eight BUCS correspondents…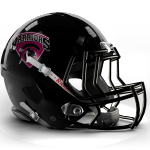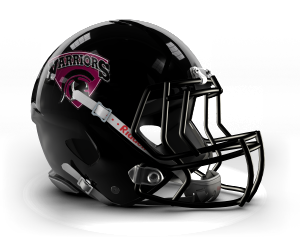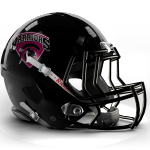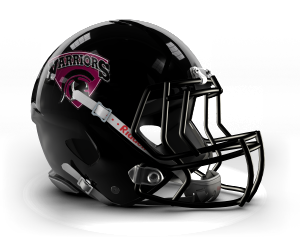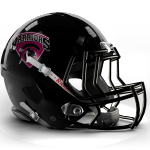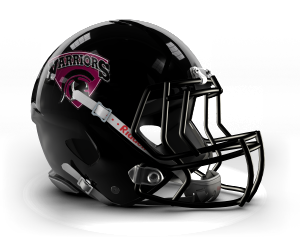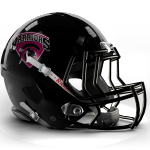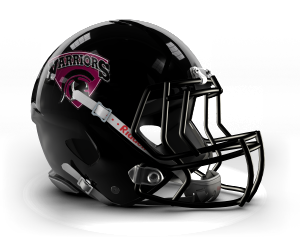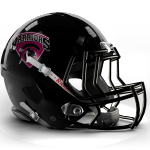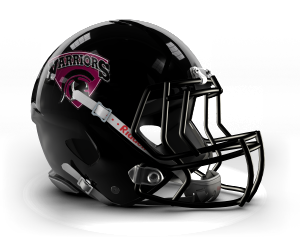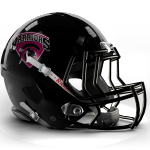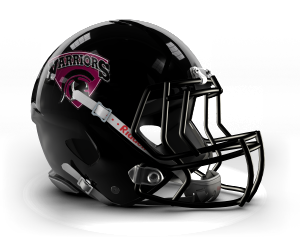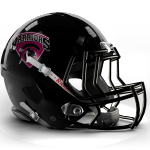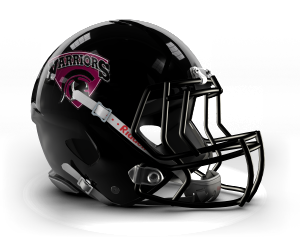 The Fury pick themselves up the one underdog vote as Sam lone wolfs it with them, but with the Warriors looking more and more like the promotion contenders we've come to expect them to be, the vast majority of the team are picking Hallam to head to 3-0.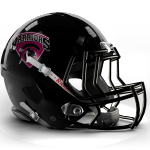 Sheffield Sabres v UCLan Rams
These two teams last met in the first round of the playoffs, as the BUCS-regs debacle at the end of last season swiped away the Rams' conference crown, and placed it upon the Sabres' brow. To their credit, Sheffield would go on to prove themselves worthy of the title, both in temperament and ability, as they gave the Rams homefield advantage for the two teams' postseason showdown, and then proceeded to best them 0-19.
Roll forward to this winter, and the Rams are off to a fast start to their campaign with three straight wins to open the year - particularly excelling on offence where they're averaging 40+ points scored so far this season.
They'll need to show more steel on the defensive side of the ball if they want to win this Sunday however, as the Sabres looked sharp against LJMU last weekend - a side that sorely tested the Rams in both meetings between the two teams earlier this year.
Who wins?
We polled our team of eight BUCS correspondents…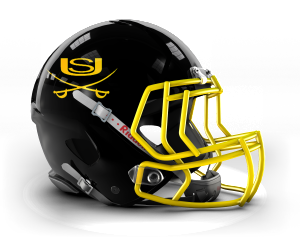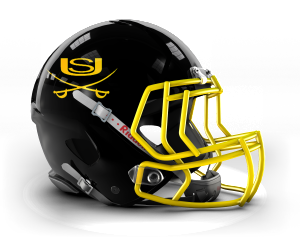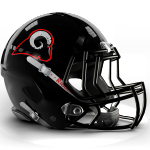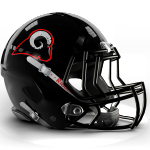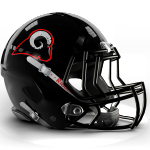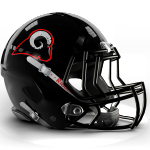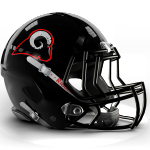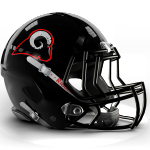 It looks like the team weren't swayed by the Sabres more convincing-looking victory over the Fury last week as the 3-0 Rams take the vote 2-6 - could we see two undefeated outfits square off in Week Six when the Rams and Warriors go head to head?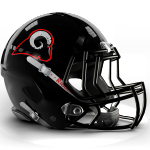 1A Midlands
Leicester Longhorns v Warwick Wolves
Coventry's win over Loughborough last week means perhaps as much for these two teams as it did for either of the sides involved…
With both Warwick and Leicester each yet to earn their first win of the season, we're looking at two teams already edging towards the abyss that is relegation to Division Two football!
They split their series in two narrow games last season, Leicester taking the first by a score, before the Wolves won the second by a single point.
Each eager to reach the Christmas break with a notch in the W column, who'll want it most come Sunday?
Who wins?
We polled our team of eight BUCS correspondents…

The team are as split on this one as the results were last season, and therefore it falls to me to break the tie.
Both winless, but Warwick have probably had the tougher season so far. However, Leicester have proven competitive in both their games, yet to be shut out against either the Jets or Loughborough and combined with the homefield advantage I'll give them the edge here:
Loughborough Students v Nottingham Trent Renegades
Check out our Game of the Week article:
1A South West
Cardiff Cobras v Exeter Demons
Two teams that traditionally test eachother to their limits each season, Cardiff come into this game off a two-game slide against the Stags, and then the Bees. If the Cobras want to climb back into contention at the top of the conference, they can't afford another slip up this side of Christmas. They're putting up points, but have allowed too many scored against them in their last two outings, their secondary in particular needing to shore up its defences after the Bees found their way through for too many big plays last weekend.
Across from them, Exeter have shown themselves to be something of a conundrum so far this season - kicking off their campaign with an impressive defensive shutdown of the Killer Bees, before struggling to slow down the table-topping Southampton Stags.
These two split their games one-a-piece last year - who'll take the first meeting of 18/19?
Who wins?
We polled seven of our team of eight BUCS correspondents…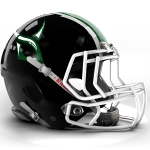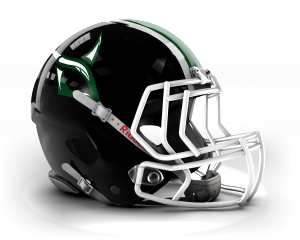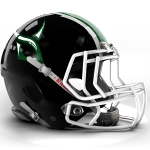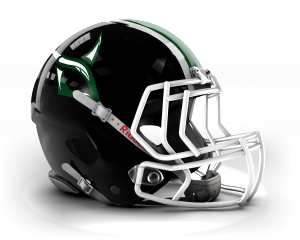 We made Coach Lydon sit this one out, though his vote wouldn't have swung it as the Cobras still picked up five picks, the majority of the office believing they'll return to winning ways when they host the Demons this weekend.
Bath Killer Bees v Plymouth Blitz
Have two byes in a row allowed Plymouth to patch their wounds after opening their year with two grievous defeats?
This team doesn't lack for talent in skill positions, but have struggled to put their pieces together and turn them into points in their opening two fixtures - leading to far too many short drives, turnovers, and a weary and inexperienced defence getting overrun by two strong South West sides.
While it's still early doors, the heavy losses mean we can already hear the first rings of alarm bells for the Blitz - relegation looms if they can't find a way to win games, and soon.
Bath's opening loss may have initially given Plymouth some hope they weren't the only side limping in the early part of the season, but the Bees found their sting last weekend as they outpaced the Cobras - buzzing out to an early lead, before securing their win with a closing seconds score.
Will it be third time's a charm for Plymouth as they hit the road for a third time this season? Or a swarm of scores for a Bees side looking to bounce back up to top tier football?
Who wins?
We polled our team of eight BUCS correspondents…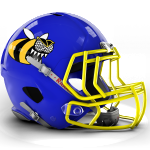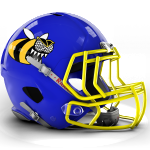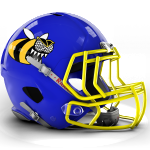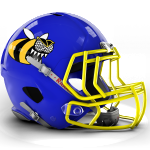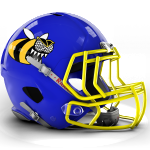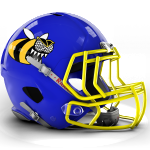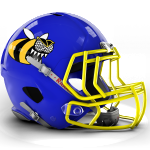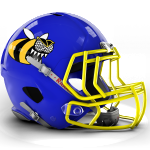 It's a clean sweep for the Bees over the Blitz. Plymouth finally play their first home game of the winter in Week Six, but might it already be too late for the south coast side if they drop to 0-3 as expected this Sunday?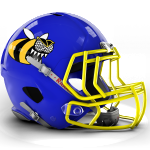 1A South
Kingston Cougars v Brunel Burners
The hardfought showdowns between these two teams determined the shape of the 1A South last season, as the Burners were the only team to edge a win against the Cougars, narrowly missing out at a shot at the crown.
Roll forwards to this season, however, and with a 1-2 opening to their campaign the Cougars may be more concerned with keeping hold of their D1 credentials than contesting the top spot! A shock loss to newly promoted Brighton last weekend, with the sum of the Cougars points coming from a single safety, has questions being asked of their offensive potential.
Still, Brunel hardly set the scoreboard aflame, having picked up their most recent win of the three they've opened their campaign with by just a single fourth-quarter score!
Eager to rebuild momentum ahead of what's now looking like a crucial Week Seven clash against the Knights, and at the same time knock off the reigning conference champs, expect the Burners to come into this one all guns blazing - can the Cougars find their claws in time to get their season back on track?
Who wins?
We polled our team of eight BUCS correspondents…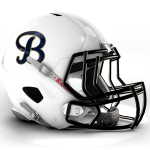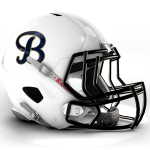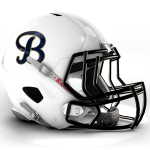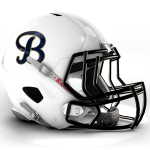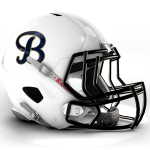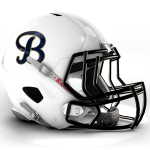 The Cats come out as clear underdogs, Kingston claiming the picks of only two of our writing roster. A Burners win here could well set up a crucial pre-Christmas showdown between two undefeated teams when the Burners take on the Knights in Week Seven.#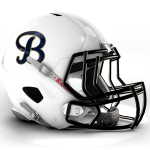 1A South East
Canterbury Chargers v QMBL Vipers
Following an 0-2 start to their year, the Chargers have already been bested by newcomers to the conference, the Vipers, once this year - an 9-0 shutout in Week Three.
With a week off to review the game, they'll look to make amends this Sunday - if they can't win here, they might not get another good-looking shot at a win until all the way in Week Eleven - rounding out their year with, what would by then, be must-win back-to-back games against Imperial.
Can homefield advantage and a Vipers side who'll be carrying some bumps and bruises from their 24-14 Week Four game give Canterbury the chance to charge to victory?
Who wins?
We polled our team of eight BUCS correspondents…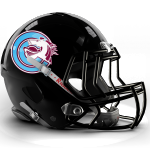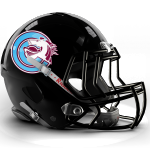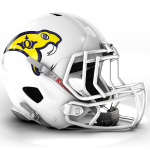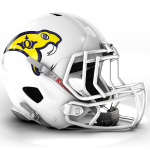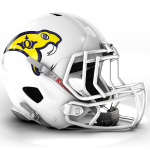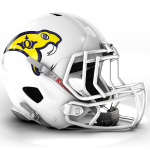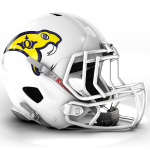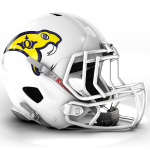 The narrow margin between these two last time around has persuaded two of our team that Canterbury can charge to victory in this one, but the majority of our staffers think the Vipers' bite will be too much for them.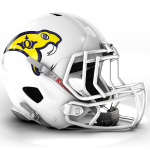 Comments
comments