Predictions | BUCS 18/19 Premiership Week Five
In line with feedback, we're changing things up a bit this year in how we do our Uniball predictions. One thing we continue to receive feedback on is the inconsistency of the depth and quality of predictions between one conference and the next, due to the available time and ability of the writers that cover each group of teams, and how much information is made available to them.
To that end we're going to shake things up this year and rather than attempting to cover all games with as much detail as possible with the resources available, we're instead going to focus on particular stand out 'Games of the Week' – looking more closely at anywhere between one to three games, spread across the tiers, focusing on those games that perhaps looks particularly tasty and we can go into greater detail in the coverage of.
We're not taking a closer look at a top-tier game this week, rather shifting the spotlight onto the middle and lower tier in two crucial top-of-the-table showdowns this Sunday. Still, we've taken a quick glance at the four Premiership matchups and asked our team who they think will emerge on top:
Premiership North
Leeds Beckett Carnegie v Derby Braves
Derby have struggled to get things going so far this season, opening their campaign with back to back games against reigning champs, Durham, before suffering a heavy loss last weekend against new boys in the North, Nottingham.
They struggled to recruit their usual batch of scholars coming into the year, and thus seem to have been unable to keep pace in the Prem North arms race.
Leeds meanwhile sit at 1-1 following a strong start with a win over Stirling, before struggling to put up points in a narrow loss to Nottingham. They've got their share of talent with experience of the game across the other side of the pond - they'll be hoping Kameron Fry is healthy after missing the last portion of their game against Notts in Week Two.
Who wins?
We polled our team of eight BUCS correspondents…
With Derby having been shut out in back to back games, the Leeds side get a unanimous nod here. Having shown such potential in their first outing of the year, they managed only a single score against Notts… What sort of output will we see here against a Braves side that will be beginning to get desperate?
Stirling Clansmen v University of Nottingham
A tastier matchup than we might have thought coming into the season!
Newcomers Nottingham currently sit alone atop the Prem North as the only remaining undefeated team, after a strong start to their campaign with wins over Leeds and Derby. They bested Beckett in a defensive showdown, but showed their potential firepower last weekend, with a comfortable 43-0 win over the Braves that notably equalled the points total of the Saints the week before!
Meanwhile, Stirling's Week Four win over Durham perhaps outshined even Nottingham's own accomplishments so far this season. In a defensive duel, an outstanding performance, particularly from their defensive line, kept the Saints off the scoreboard for a full three quarters.
With these two teams suddenly looking like the hot tickets in the North, the winner of this showdown could well be positioned as a potential title favourite as we head towards the midseason break.
Who wins?
We polled our team of eight BUCS correspondents…

With the team split 50:50 I'm forced to break the tie - something I'd rather avoid doing as both these programmes have impressed so far this season!
Stirling's self-belief will have taken a huge boost after their win last weekend, and having homefield advantage could be huge against a Nottingham side that haven't taken a trip to Scotland since… hmm… Answers on a postcard!
On the other hand, I think Nottingham have a very talented and well-rounded roster that doesn't have any obvious weaknesses.
South of the wall, I think I'd pick the green and gold… But as they're yet to prove they can win on the road in the top tier, on this occasion I'll pluck for the Clan!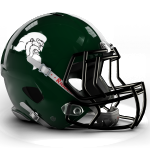 Premiership South
Hertfordshire Hurricanes v Birmingham Lions
It wasn't so long ago that this game was considered the marquee matchup of the British University game… but with Birmingham having suffered their first loss of the year in a pride-hurting loss to the Titans in last week's xpLosION and Herts yet to pick up their first W of the season?
Suddenly this pairing doesn't so much look like a potential conference crown decider, as a fight simply to stay in contention!
A loss for Herts here would move them to an unthinkable 0-3 start to their season, while if Brum want to reclaim their spot atop the table they can't afford a second straight loss.
Birmingham got the best of both games against the Hurricanes last season - can they get their winter back on track in the first meeting between these venerable programmes for 18/19?
Who wins?
We polled our team of eight BUCS correspondents…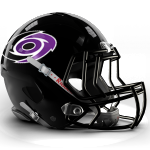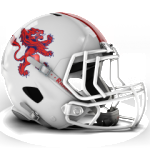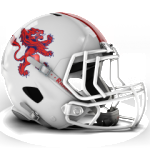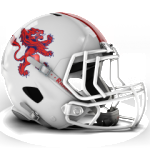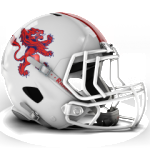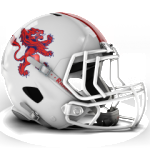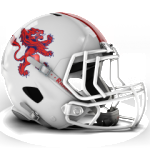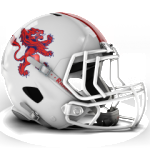 With the home side not having a win to their name, Herts could only sway a single member of our team that they have what it takes to best a Birmingham side that'll be eager to get back on track after their xpLosION loss.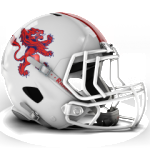 Swansea Titans v Portsmouth Destroyers
The Titans stand tall atop the Premiership South following a resilient victory over the Lions under the bright lights of xpLosION! Though they stumbled early, allowing Birmingham to score on their opening drive, the Titans defence solidified and Sam Huxtable put in an impressive performance with both his feet and his arm to find the necessary scores to give Swansea the win.
They take on the Destroyers for the second time this season, in a flipped fixture from the original schedule. Portsmouth are eager to earn their first W of the campaign, but it's going to be a big ask for them to do so against a Swansea side that'll be carrying great momentum into this game.
Though the Destroyers opened their campaign with a defiant, close-fought contest against Birmingham, they've been shut out in each of their two most recent outings: first by the Titans back in Week Two, and then bullied by the Bullets last Saturday - the newest team in the top tier looking like they're here to stay after putting up 48 unanswered points on Pompey.
Portsmouth need to prove they can hold their own here, else their Week Six game versus Herts potentially becomes a fight for survival before we even reach the midpoint of the season!
Who wins?
We polled our team of eight BUCS correspondents…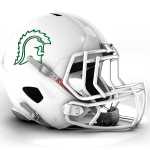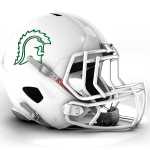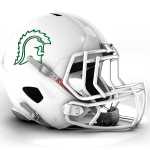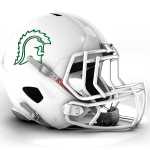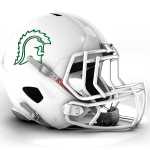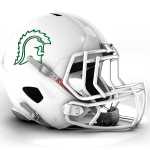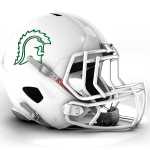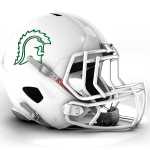 Swansea have already dominated the Destroyers once this season, and the team think it'll be smooth sailing to 4-0 with a unanimous pick in favour of the Titans.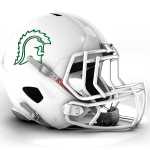 Comments
comments